11-Year-Old Girl Shredding Guitar Solo [VIDEO]
11-year-old girls are usually good at being dramatic, acting like they know everything and that's about it.  This girl is an exception though, as she absolutely shreds on the guitar.  Check it out and feel like crap about your guitar skills.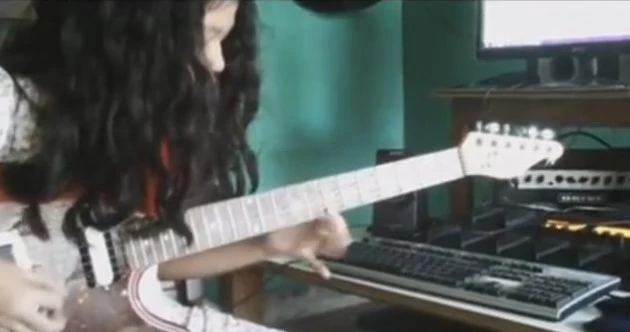 I can't believe some one that's only 11 can play this well, chick or not.  I have to wonder if it's all practice or just natural born talent, but none the less, this chick probably has quite a musical future in front of her.
Subscribe to Banana 101.5 on
Trending on Banana1015.com