Coheed And Cambria Premiere 'Batman: Arkham City' Song 'Deranged'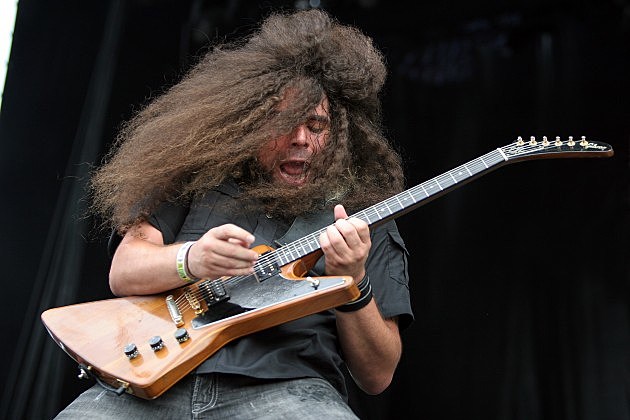 One of the many talented contributors to the soundtrack for the new Batman video game are Coheed And Cambria. Despite a rough year, the band doesn't seem to have lost any steam on the new track 'Deranged' — check it out here.
Coheed and Cambria have gotten a lot of attention this year, unfortunately all for the wrong reasons. Perhaps the most press the band has ever received came when bassist Michael Todd was arrested for armed robbery prior to their opening gig for Soundgarden in Boston.  The band swiftly replaced Todd, and while remaining sympathetic of his plight, have wasted no time in moving forward as a band.
It has recently been reported that Coheed and Cambria have already begun writing and recording the follow-up to 2010's 'Year of the Black Rainbow'. In addition to the album, the band has contributed their cover of 'Beer Drinkers and Hellraisers' to the upcoming ZZ Top cover album — 'A Tribute From Friends' (due Oct. 11th).
Their new song 'Deranged' will be featured on the soundtrack to the upcoming  video game 'Batman: Arkham City', which is set for release October 4th. As previously reported, Frontman Claudio Sanchez said this of the new song:
"I write in a very conceptual format with the stories that surround Coheed and Cambria, but Batman has a much larger, defined history and rules that go along with it. My goal was to find universal themes from Batman's existing history to help give the lyrics legs and dimension so that the song could live within that world."
Coheed and Cambria — 'Deranged'

Trending on Banana1015.com