Courtney Love To 'Set The Record Straight' About Kurt Cobain In New Book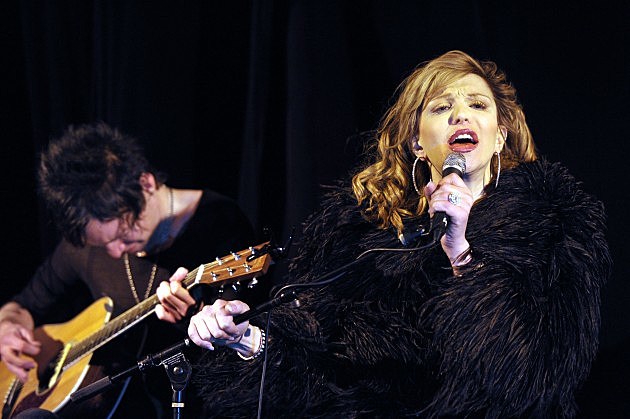 Courtney Love will supposedly tell-all about her marriage to Nirvana frontman Kurt Cobain, her history of drug abuse, and the strained relationship with her daughter in a new memoir.
Say what you will about Courtney Love. One thing you can't say is that the woman doesn't have an interesting story to tell. She was married to and had a child with deceased grunge icon Kurt Cobain, fronted the female alt-rock outfit Hole, and had several high profile relationships with people like actor Edward Norton and Smashing Pumpkins frontman Billy Corgan. Throw in an on-again, off-again drug habit and a comeback and you've got one hell of a movie.
Since chances of the latter of those two seem unlikely, we will have to settle for Love's story being told through the art of the written word. Gibson reports that the actress / musician will tackle all the aforementioned topics and more in her memoir which will will be released via publishing company Harper Collins.
Rock writer Anthony Bozza will co-author the book with Love, his previous credits had him in similar duties on the autobiographies of Tommy Lee and Slash. Bozza called Love "one of the most fascinating and provocative artists of our time," while Harper Collins rep Lynn Grady had this to say about the notorious rockers life:
"She is one of those rare performers who's continued to reinvent herself time and again throughout the arc of her career. It's time for the public to hear her tell her story, as she lived it."
Trending on Banana1015.com