Foxy Shazam Vs. Hurt – Cockfight
Facebook/Mintypics.com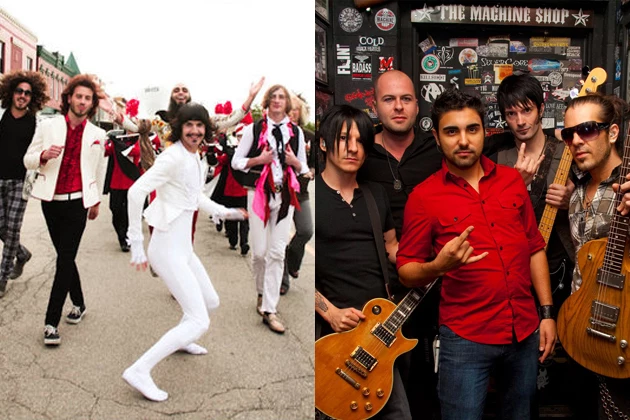 Foxy Shazam Facebook / Mintypics.com
Tonight we diversify The Cockfight as the unique soul rock stylings of Foxy Shazam clash with the close-to-retirement (in The Cockfight, not real life) hard rockers Hurt.

The latest track from Foxy Shazam appears on their upcoming album 'The Church of Rock and Roll' - due January 24th.
Hurt goes for six in a row with this track from their album 'The Crux' which is set for a March 27th release.