Hot Chick Pillow Fight [VIDEO]
I don't know why 10 chicks would be in bed at one time, but if they are, there is going to be a pillow fight.  Things go from sexy to brutal quickly.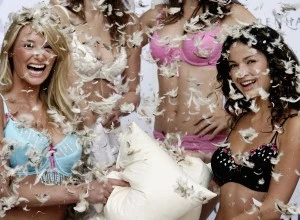 Dude, the chick in the black tank top is insane.  Look at those eyes.  Also, lol at the feathers in her mouth and when she nails that bitch at the end.
Subscribe to Banana 101.5 on
Trending on Banana1015.com