This Kurt Russell Optical Illusion Photo On the Set of 'Guardians 2' Is Blowing Our Minds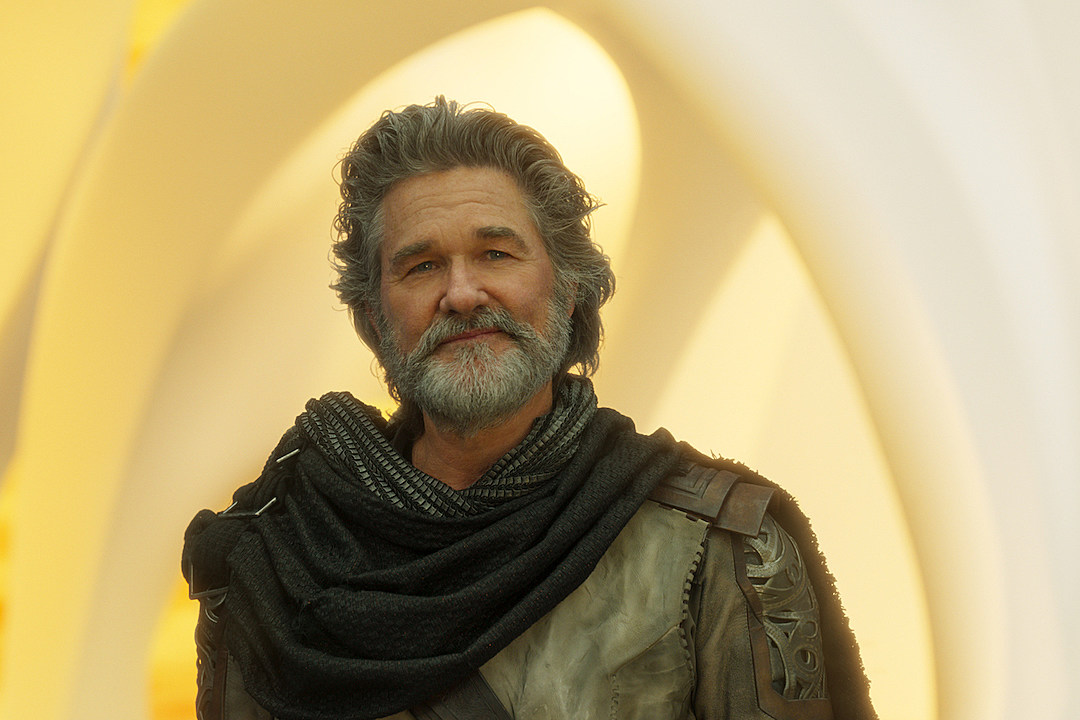 There's a photo going around the internet delighting fans of Guardians of the Galaxy, Kurt Russell, and/or optical illusions of all kinds. In the photo, posted by Twitter user @jamiesmart, Russell naps while co-stars Zoe Saldana and Chris Pratt browse through their phones. Seems innocuous enough. But if you look closer, you can see Russell's teeny tiny personal hairdresser sitting on his shoulder.
No, seriously. Look:
I thought Kurt Russell had a tiny personal hairdresser in this photo and tbh my brain was fine with the idea pic.twitter.com/NjgNyawca0

— Jamie Ghost Fart (@jamiesmart) October 11, 2017
The picture was taken is such a way that makes it look as if one of the crew members standing behind them is actually a ten-inch-tall Christmas elf fiddling with Russell's Touch of Gray locks. It's the perfect optical illusion, and works even better since pretty much everyone agrees that the world would be a better place if Kurt Russell actually did have a little hairdresser elf:
I keep looking at it and my brain just wants it to be true

— A.Ysick (@A_Ysick) October 11, 2017
That is the elf who makes people sleep to free them from the clutches of the cellphones. The others are still to be attended.

— Seekingandspeaking (@manishapaula) October 12, 2017
She hides in his scarf during filming

— Dave Ducharme (@charrion) October 11, 2017
What?! you…you mean he DOESN'T?

— Janet Snake-Hole (@Lena_Von_Doom) October 11, 2017
No, that's his grooming imp. She's been with him ever since Overboard.

— Sabotage Films (@SabotageFilms) October 11, 2017
I heard that sometimes Kurt has Big Trouble with Little Hairdresser

— LJ & 10,000 others (@Ljmasternoob) October 11, 2017
The photo was posted by director James Gunn a few months ago, but @jamiesmart was apparently the first one to go viral with this charming optical illusion. If only we all had tiny hairdressers to make us look as coiffed as Ego the Living Planet. Maybe that'll be something Gunn puts into the next Guardians movie.
Subscribe to Banana 101.5 on

Source:
This Kurt Russell Optical Illusion Photo On the Set of 'Guardians 2' Is Blowing Our Minds
Trending on Banana1015.com