Metallica's Kirk Hammett Jams With Tool [VIDEO]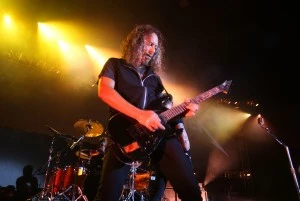 Hawaiian concert goers were treated to an extra bonus at last Friday's Tool show in Honolulu when Metallica's lead axe man joined the band during "Lateralus".
Hammett played on an extended version of the song that segued into a portion of Metallica's "Orion" and then back into Tool's "Lateralus". As if people in Hawaii don't have it good enough already, I just wish someone with better seats had taken this video.  Here's the one with the best picture and another with the full song and no picture. Sorry, this is the best footage there is thus far.
Subscribe to Banana 101.5 on
Subscribe to Banana 101.5 on
Trending on Banana1015.com