Nick Fairley Highlights [VIDEO]
So I'm still pumped about the Lions picking up Nick Fairley in the NFL Draft.  Check out his highlights from college.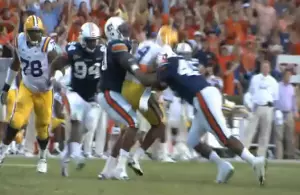 Honestly, this has potential to be one of the greatest defensive lines ever.  If the Lions can average over 16 points a game, they will be over .500.
Subscribe to Banana 101.5 on
Trending on Banana1015.com