Smashing Pumpkins Unveil 'Oceania' Tracklist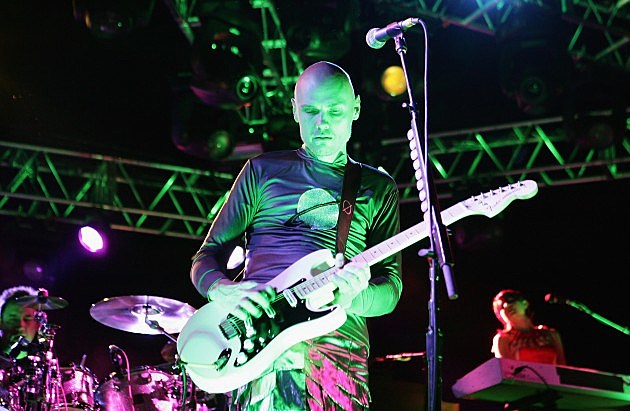 The Smashing Pumpkins have finally finished work on 'Oceania' and settled on the final tracklist for the project that will be available this November.
For the next phase of the band's expansive 44-song project 'Teargarden by Kaleidyscope', The Smashing Pumpkins have decided to break up the song-at-a-time release plan for one big chunk of music all at once — 'Oceania'. The "album within an album" is expected in some digital capacity this November and at a later date physically according to frontman Billy Corgan's previous statements.
The Chicago based alt-rockers have finished the recording and mixing of 'Oceania' ahead of their upcoming fall tour, and have announced the following tracklist for the project. Corgan said via his Twitter account that the album is "a unique collection of songs, unlike any prior SP record as a whole."
'Oceania' Tracklist
'Quasar/Stella Polaris and the People Mover'
'Panopticon'
'The Celestials'
'Violet Rays'
'My Love is Winter'
'One Diamond, One Heart'
'Pinwheels'
'Oceania'
'Pale Horse'
'The Chimera'
'Glissandra'
'Inkless'
'Wildflower'
Subscribe to Banana 101.5 on
Trending on Banana1015.com