Top 5 Led Zeppelin Covers: Happy Birthday John Bohnam [VIDEO]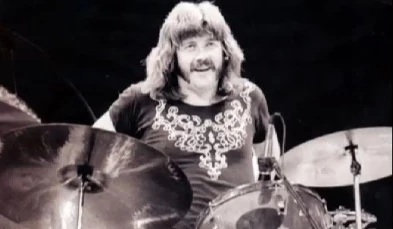 If John Bonham were still alive today he would be celebrating his 63rd birthday. In honor of one of the most celebrated and influential drummers of all time, I'll be taking a look at the best covers of his work with Led Zeppelin.
There are a ton of people who cover Led Zep, in fact I posted a cover of 'Immigrant Song' by NIN's Trent Reznor earlier today. However about 90% of the bands that cover them don't have a drummer with skills anywhere near Bonzo's. He truly was one of the greatest drummers in rock music history (if not THE best).
Here is a short list of my favorite covers of the band's recorded works. I'm sure there are some that I'm missing and I also tried to stay away from live versions as there would be too many to count. That being said; here is my #5 that breaks that rule. Happy Birthday Bonzo!
#5. What is and What Never Should Be by The Black Crowes with Jimmy Page from 2000's Live at the Greek
You can't talk about people covering Zeppelin without at least mentioning The Black Crowes. Their cd 'Live at the Greek' is incredible! It could be considered cheating that Zep's actual guitarist plays with them on the album, that is the only reason I put it at the bottom, but it's a must for any fan.
Subscribe to Banana 101.5 on
#4. Good Times, Bad Times by Zakk Wylde from 1997's Stairway to Heaven
This isn't necessarily my favorite Zeppelin tune but it beats Godsmack's version and Zakk rocks the hell out of the solo.
Subscribe to Banana 101.5 on
#3. Dancing Days by Stone Temple Pilots from 1995's Encomium: A Tribute to Led Zeppelin
This isn't as kick ass as the original version, but it is a solid and more relaxed take on a great song.
Subscribe to Banana 101.5 on
#2. Stairway to Heaven by Rodrigo Y Gabriela from 2006's Rodrigo Y Gabriela
Obviously no one can out do the original here, that's not what these two are all about. They are an amazing acoustic duo and they're both metal heads at heart. There is a studio version but I included the live performance because you really have to see these two play to get it. The chick plays faux drums (by slapping the guitar) and rhythm at the same time, pretty crazy. I stood in 100 degree temps to watch these two at Lollapalooza 07 and it was well worth it.
Subscribe to Banana 101.5 on
#1. No Quater by Tool from 2000's Salival
I wasn't even a fan of the song (originally from 'Houses of the Holy') until I heard this outstanding version by Tool. This is the only Led Zeppelin cover I consider to be better than the original and it is because of that they come in at #1.
Subscribe to Banana 101.5 on
Trending on Banana1015.com