US Volleyball Promises To Keep Wearing Bikinis [PHOTOS]
The Summer Olympics are almost upon us, which usually means a ton of hot asses on the volleyball sand.  This year however, female volleyball players are being given the option to dress in more conservative clothing, which is terrible news for everybody. Luckily though, the US Volleyball team has vowed to stay in their bikinis, giving you another reason to be proud of being an American.
When I heard about a lack of bikinis at the 2012 Summer Olympics, I was prepared to boycott the Games.  But luckily, American Volleyball players have vowed to wear nothing but two piece swimsuits.
Olympian Misty May-Trenner will be out on the sand and claims she loves having her ass on full display for the world,  "what you see is what you get — there's no airbrushing."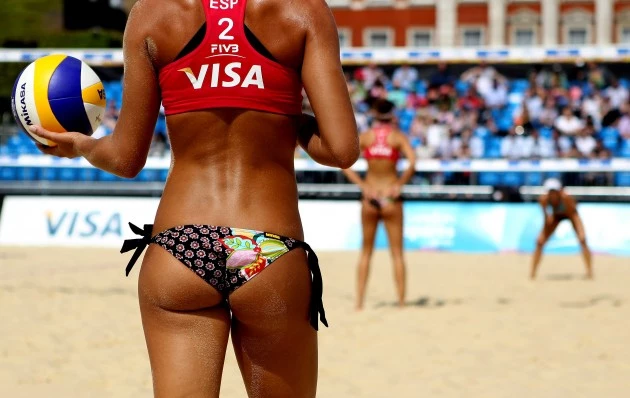 Source: New York Post
Trending on Banana1015.com