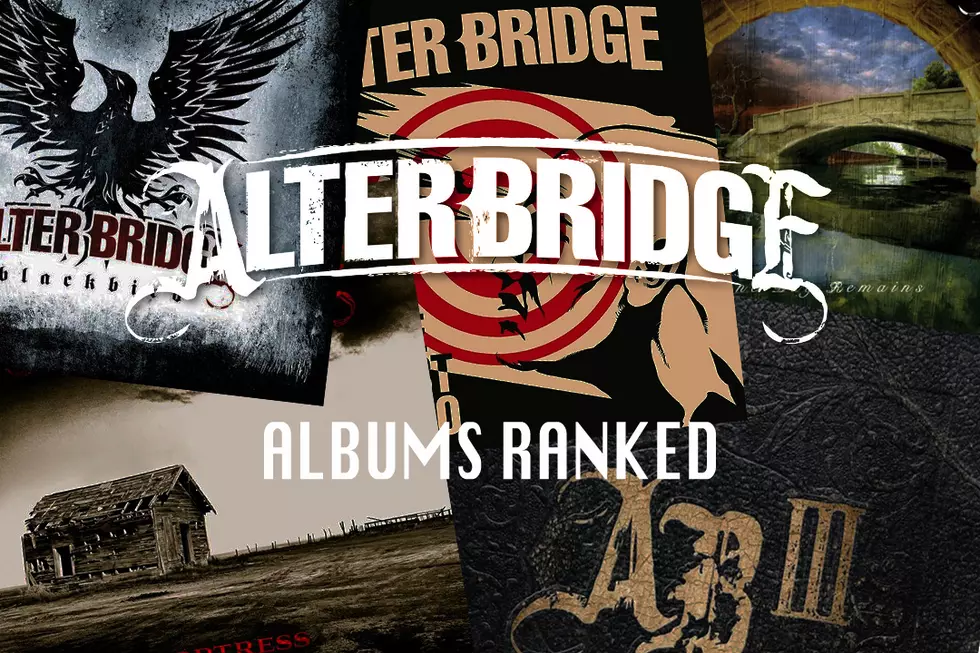 Alter Bridge Albums Ranked
Wind-Up Records / Caroline / Capitol Records / EMI / Universal Republic
After Creed split up in 2004, guitarist Mark Tremonti and drummer Scott Phillips teamed up with then-former Creed bassist Brian Marshall and recruited singer Myles Kennedy, formerly of the Mayfield Four, to form Alter Bridge.
The band's first album came together quickly, with Kennedy joining after the music had been written for One Day Remains. He became a more integral part of the group with their sophomore set Blackbird, and the band really started to hone in on a harder, more aggressive sound by the time AB III arrived. From there, the group settled into a groove with Fortress and followed with the more thematic effort The Last Hero.
It's been a solid start for Alter Bridge with a promise for more great music to come, but how would you rank the releases they've issued so far? That's our task here, so head to the gallery above and scroll through as we rank the band's studio albums from weakest to strongest.