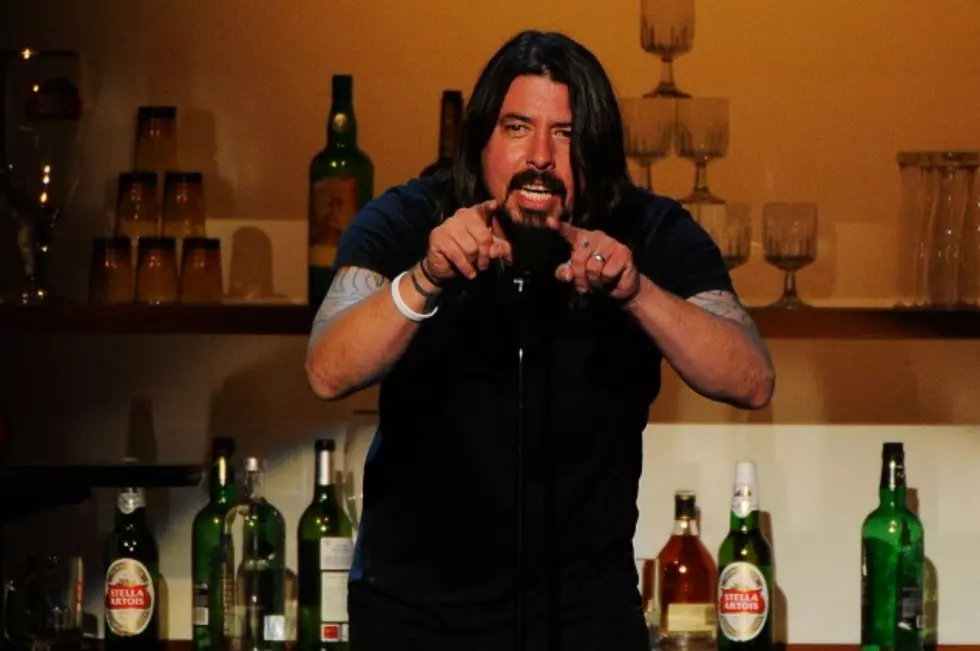 Dave Grohl Is 'Not Cool' With Being Credited On Michael Jackson Album
Dave Grohl is not happy that his name is being used to help push sales on the posthumous release from Michael Jackson because he does not appear on the album.
Michael Jackson had several unfinished recordings at the time of his death over two years ago. Some of those were finished by producers and other musicians and included on the album 'Michael' which was released late last year.
One of the songs titled '(I Can't Make It) Another Day,' features Lenny Kravitz on backup vocals, guitar, and several other instruments. According to the album's credits Dave Grohl plays drums on the song, but Dave says it's not so. According to Contactmusic, Dave Grohl recently told the Red Bulletin about the (most likely intentional) mistake when asked about his involvement in the recording:
"That was messed up actually. Lenny Kravitz - who I only met once - called and asked if I want to play drums on a track. I said, 'Sure', played drums on it and I never heard from them again. On the sleeve notes it says 'Michael Jackson featuring Lenny Kravtiz and Dave Grohl' but they didn't use any of my recordings. Dude, that's not cool."
Michael Jackson Ft. Lenny Kravitz and NOT Dave Grohl - '(I Can't Make It) Another Day'