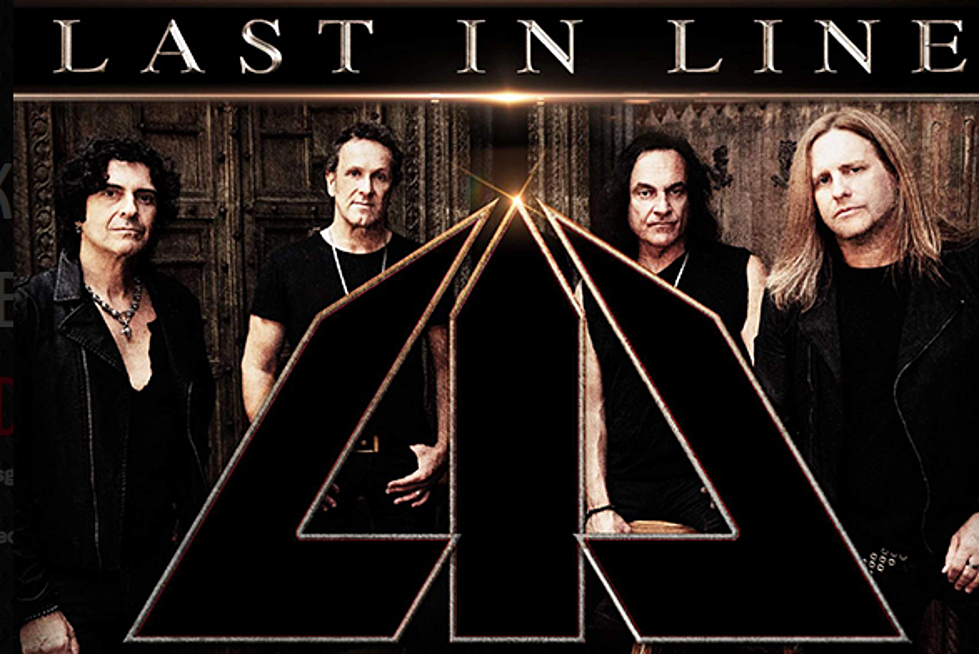 Dio Tribute Show 'Last In Line' Brings Big Names To Flint's Machine Shop
Last In Line via The Machine Shop
There are a lot of great shows on tap at the world famous Machine Shop in Flint. One show that sticks out in particular is the upcoming Dio tribute show on Saturday, December 18th - Last In Line.
Last In Line is made up of the following musicians,
Vivian Campbell (Def Leppard, Dio, Whitesnake)
Vinnie Appice (Black Sabbath and Dio)
Phil Soussan (Ozzy Osbourne, Ronnie James Dio, Billy Idol)
Andrew Freeman (The Offspring, Hurricane, Lynch Mob)
Talk about a killer line up. The band will of course be performing your favorite Dio tunes, but also songs of their own too.Tickets are on sale now and only $25 advance. Persons 18 years of age and up with proper identification are always welcome at The Machine Shop.
I look forward to seeing you at both shows. You can check out a list of upcoming shows at The Machine Shop here. Friendly reminder, Machine Shop tickets and Machine Shop Gear make awesome holiday gifts.
SEE MORE: Famous Machine Shop Hallway Band Pics
UP NEXT: Songs That Mention Michigan
We've put together a list of 50 songs that mention Michigan. Take a look and see how many you've heard! If you've heard all 50, congratulations, you're a true Michigander.
Detroit Rock and Roll Hall of Fame Members
10 Detroit Singers in The Rock and Roll Hall of Fame