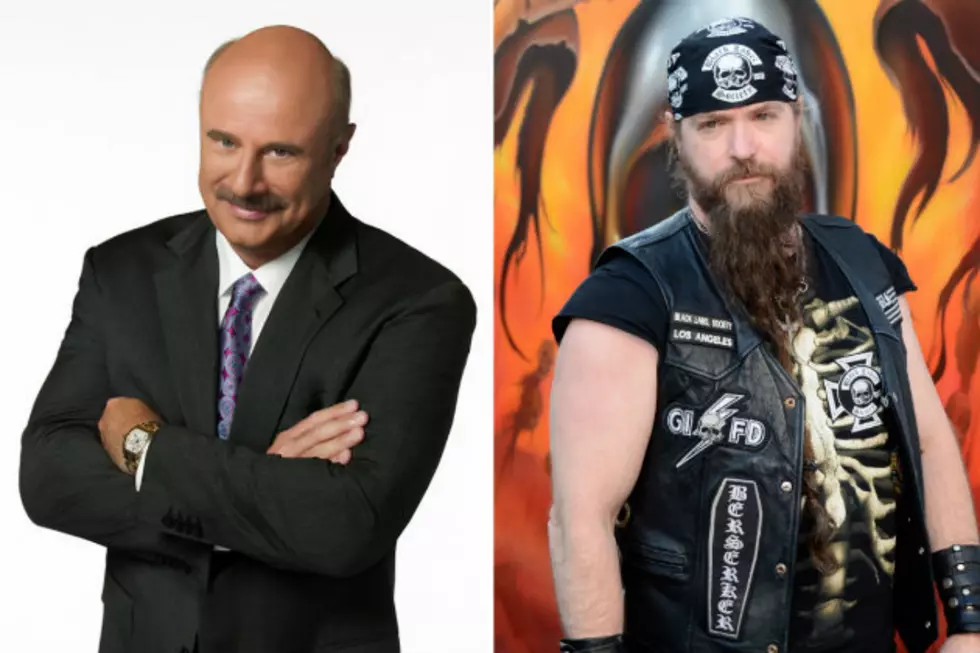 Dr. Phil Loves a Good Cockfight, Challenges Zakk Wylde and BLS
Dr Phil, Facebook / Frazer Harrison, Getty Images
We've started a feud or two with The Cockfight in the past, but this is perhaps the most unusual thing the online song battle has brought about since its inception -- Dr. Phil McGraw (Yes, that Dr. Phil) has pitted his followers against the BLS army.
This weekend, we have Black Label Society taking on Stars in Stereo in The Cockfight. For those of you who are unfamiliar with the feature, it's basically a new music showdown we host online. You vote, one song stays on the air while the other hits the trash bin.
Turns out that the guitarist for Stars in Stereo, Jordan McGraw, is the son of the wildly popular TV host Dr. Phil McGraw. So when we pitted the Los Angeles based rock quartet against Zakk Wylde's Black Label Society, Dr. Phil pulled out the big guns by calling on his fans for support. Black Label Society is still kicking ass, but it's not every day you get to see Dr. Phil at a Cockfight. Polls close at 11:59p ET on Monday, September 2nd.