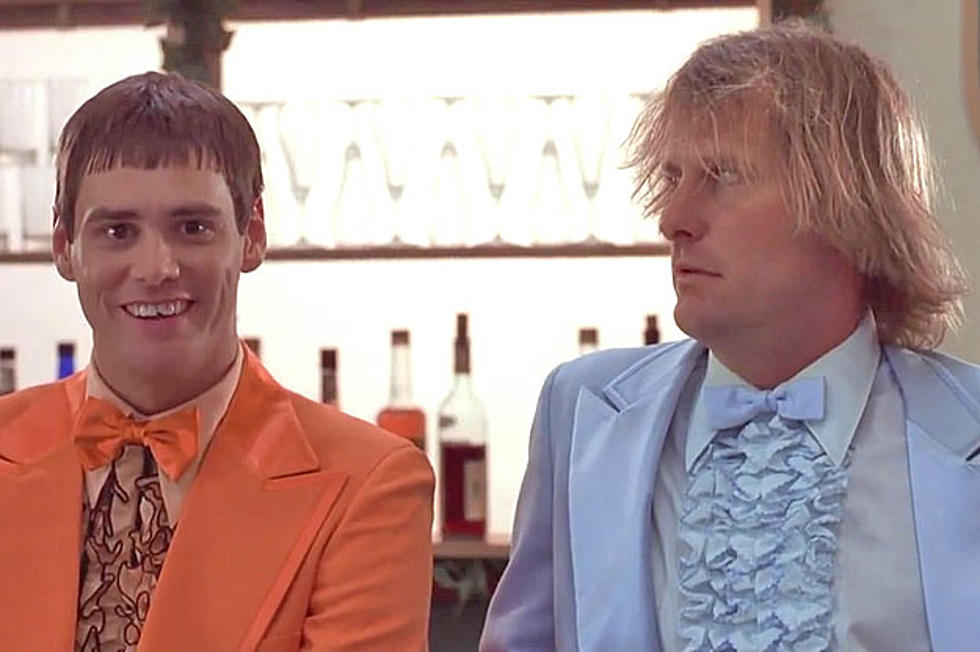 'Dumb and Dumber 2′ Finally Gets a Title as Script Nears Completion
New Line Cinema
We've been waiting patiently for a proper follow-up to 1994's 'Dumb and Dumber' for, well, almost 20 years now. (Let's not count that unfortunate prequel.) One of those projects that seems to have life for a moment once every two years, it has never felt like it was going to truly come together. But the stars appear to be aligning for our dopey friends, as writer-directors Peter and Bobby Farrelly have revealed the title of the new 'Dumb and Dumber' installment.
You also might be interested to know that we are almost done with the Dumb and Dumber To (sic) script.I think you're going to like it.

— Farrelly Brothers (@farrellybros) September 26, 2012
Yes, 'Dumb and Dumber To' seems a very fitting title indeed, although it's scary to ponder how many people won't get the joke. With the script almost done, it will now be up to the brothers to find a time when their leads, Jim Carrey and Jeff Daniels, are both available to get dumb again. Reportedly the two are on board to reprise their roles.
As for the film's story, we found out back in August from Bobby Farrelly that it "revolves around the fact that one of them may have sired a child. They want to go and find the child because he's having a kidney problem and he wants to ask him for one of his kidneys."
Ah, now we can speculate on who will be playing said child? Any candidates that come to mind?