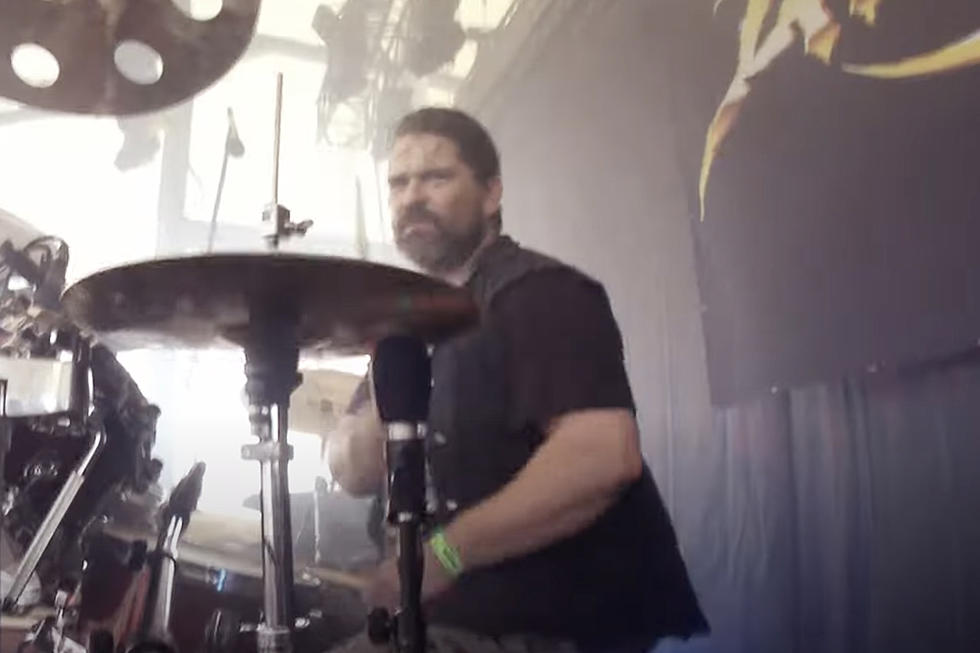 Josua Madsen, Drummer for Danish Thrashers Artillery, Dies at 45 After Being Hit By Bus
YouTube: WDR Rockpalast
Josua Madsen, drummer for Danish thrashers Artillery since 2012, has tragically died at the age of 45 after being hit by a bus in Denmark.
The fatality occurred on March 8, as reported by sn.dk (and translated via Google) as Madsen was walking home from rehearsal with a new band while Artillery are touring South America. He was en route home to Vridsløsemagle from the Høje Taastrup train station, a path he had routinely followed for years, as described in the news report, when he was struck by a bus "in the evening darkness."
Madsen was also a father of a teenage son, Alexander, and his mother Joan Junggren tells sn.dk, "He was a fantastic single father to his son, they loved each other and were inseparable. It is a huge loss for his son Alexander, and for us as immediate family."
On Facebook, Artillery paid tribute to their late bandmate, writing,
Dear friends, fans and family. Today we awoke to the tragic news of the passing of our dear friend and bandmate Josua.

Dear Josua, for the last 10 years, you have been a part of our extended family. We have played, fought, laughed, and cried together and looked to the future alongside appreciating our now. You had a kind spirit and a big heart. Our thoughts and prayers are with your son and family. We wish you peace and joy on your journey, Take care friend, and rock on, where you are.
Madsen joined Artilley in 2012, five years after the band's second reunion era, and played on their last four full length albums — X (2021), The Face of Fear (2018), Penalty by Perception (2016) and Legions (2013). He also played drums on one album by progressive death metal group Consumned and two albums by traditional metal namesake outfit Dennis Develin.
Loudwire extends our condolences to the Madsen family and all of who loved Josua. Rest in peace.
Artillery, "In Thrash We Trust"
Rockers We've Lost in 2023
Rock and metal musicians and icons who died in 2023.
PLAYLIST: 21st Century Thrash
Listen/follow here and view the first 100 songs on the playlist directly below.