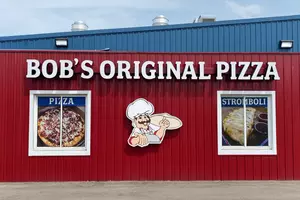 Bob's Original Pizza Opens at Genesee County's Newest Mini Mall
Credit: Duffy Connolly via Canva
UPDATE:
This is an update to an original story posted on May 17, 2023.
******************
With online shopping becoming the way of the future, it is no secret that many of the shopping malls in Genesee County we remember from the 80's and 90's, for the most part, are a thing of the past. The days of walking into any mall and seeing every single storefront open for business are few and far between these days.
It's rare that you see shopping centers opening rather than closing, but Genesee County is now home to a new one, located on the SW corner of Richfield Rd and Belsay Rd.
I can't be the only person who gets frustrated when walking into a mall for a couple things, only to find the stores I need to shop at are at opposite ends of the mall separated by 'For Lease' signs on most of the doors in between. Or, worse yet, finding the stores you were going to have closed, too.
List of Available Stores at Shoppes of Envisage Square
For its size, it actually has quite a bit to offer. Here is a list of the current businesses in the Square:
- M & M Travel and Tours: Eric and his associates provide free travel services to the public, as well as exciting group tours.
- Vasquez Mexican Food: When the owner tells you they average 80-dozen tamales sales on Sundays alone, my guess is the rest of the food is delicious too.
- Karen's School of Dance etc: Yes! It's exactly what it sounds like. It's a dance studio for all ages. Et cetera.
- Cocomo Bubble Tea: Currently the longest standing business in the new location. The owner, Collette, opened her first location in the Genesee Valley Mall in 2018, her second location in Clio in 2020, and now her newest location in Envisage Square in November of 2021.
- Backyard Oasis Pond & Garden Center: The second newest business to join Envisage Square, Backyard Oasis offers tons of pond and garden supplies.  As well as some cool gifts and decor.
- Bob's Original Pizza: Bob's is the newest member of the plaza, as they opened on May 22nd, offering delicious Appetizers, Breads, Stromboli, Pasta, Salads, Toasted Subs, and of course mouth-watering pizza. And don't forget to ask about their gluten free options, as well as their catering menu.
So, do yourself a favor. Stop in and check out all the businesses at the Shoppes of Envisage Square, located on the SW corner of Richfield Rd and Belsay Rd. You can grab some tacos, wash them down with some bubble tea, pick up some garden supplies, book your next vacation to Puerto Rico, learn how to dance the Salsa before your flight, and grab some pizza upon your triumphant return.
And, if you would like for your business to occupy the final space in Envisage Square, please call 810-691-9269 or 810-252-5166. They would love to hear from you.
Courtland Center Mall in Burton Looks Like a Ghost Town Movie Set
Malls in America seem like they are dying a slow death and Courtland Center in Burton, MI is no exception. See what's left inside the mall here.
See What the Dort Mall in Flint Looks Like Today. Empty
The Dort Mall in Flint is looking pretty empty and almost abandoned nowadays. Check out how it looks and what is still inside here.