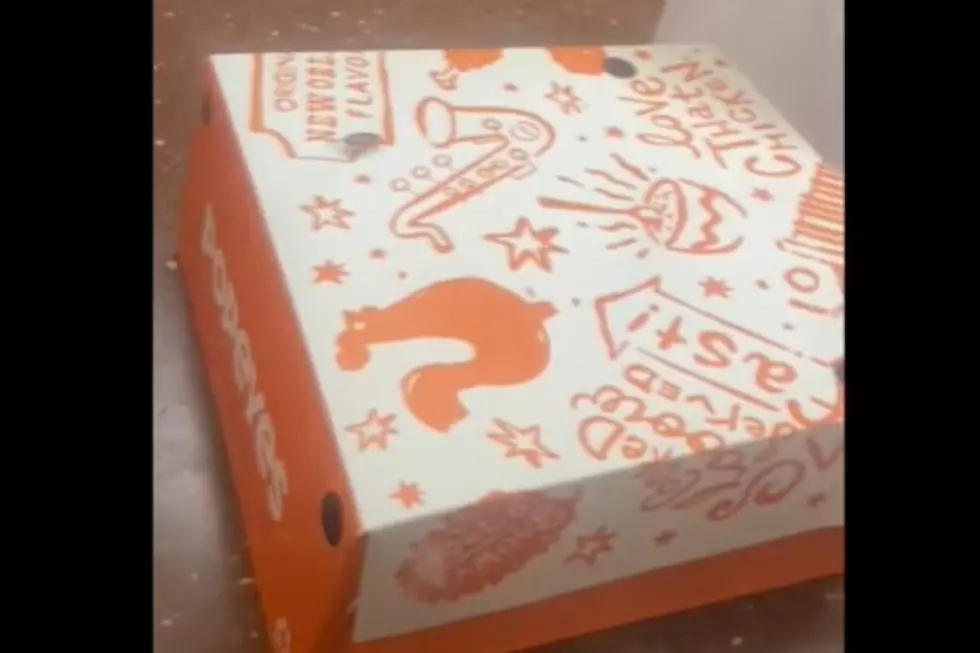 Detroit DoorDash Driver Shares Video of Cockroach Infestation at Popeyes, Restaurant Closed
WJBK-TV
A Popeyes Louisiana Kitchen restaurant in Detroit is temporarily closed after a DoorDash Driver posted a video of a cockroach infestation at the location.
SEE ALSO:  Michigan's Minimum Wage Set to Increase on New Year's Day
Popeyes' parent company was quick to point out that the location on Detroit's east side is owned by a franchisee. The company called the situation "completely unacceptable."
Video of the Cockroach Infestation Surfaces
The DoorDash driver shared the video of the bugs crawling on a to-go order and straws in the restaurant with Detroit TV station WJBK-TV.
"They got roaches, y'all," the driver says. "Running all over the straws."
The restaurant is located at the intersection of Conner and Warren.
Bug Expert Weighs in
Mark Vanderwerp is a bug expert with Rose Pest Solutions. He tells the TV station that a menu like Popeyes' is the ultimate diet for cockroaches.
"They do really well on highly processed carbs," VanderWerp said.
He notes that unsanitary conditions in the restaurant can keep the bugs there but says cockroaches are notorious "hitchhikers," likely being brought in from an employee's home or with a supply order.
"Somebody has an infested home, they come to work, and bring some cockroaches with them, in a backpack, purse or coat, whatever," VanderWerp said. "Or it comes in on transportation and goods."
The Detroit Health Department visited the restaurant on Monday (12/5) and it's been closed since. It will be required to pass a health inspection before it's allowed to reopen.

These Michigan Restaurants Have All Sadly Closed Since Appearing on National TV
You'd think an appearance on a national TV show like Diners, Drive-Ins, and Dives or Restaurant: Impossible would guarantee success for a restaurant.
That hasn't been the case for these six restaurants, all of which have closed after being featured on national television.
Midland's John Pratt Mosaic House
Just outside of Midland is the childhood home of gifted artist John Pratt. The home is adorned with shimmering bits of broken glass, china, and mirrored tiles that create a window into Pratt's creative soul.
Pratt suffered from mental illness and as part of his recovery, decorated the outside walls of the home with murals that, in the words of
this website
, "represented his illness, his re-discovered zest for living, and his beliefs about tolerance and unconditional love."
Since his death, the home has been owned and maintained by Creative 360 which offers guided tours of the premises. Our thanks to Ashley Cottrell who provided the pictures below.
Oakland County's Most Dangerous Intersections
Driving anywhere near Detroit is the ultimate test of defensive driving in Michigan. These are the worst intersections in
Oakland County
.
LOOK: 15 Discontinued McDonald's Menu Items