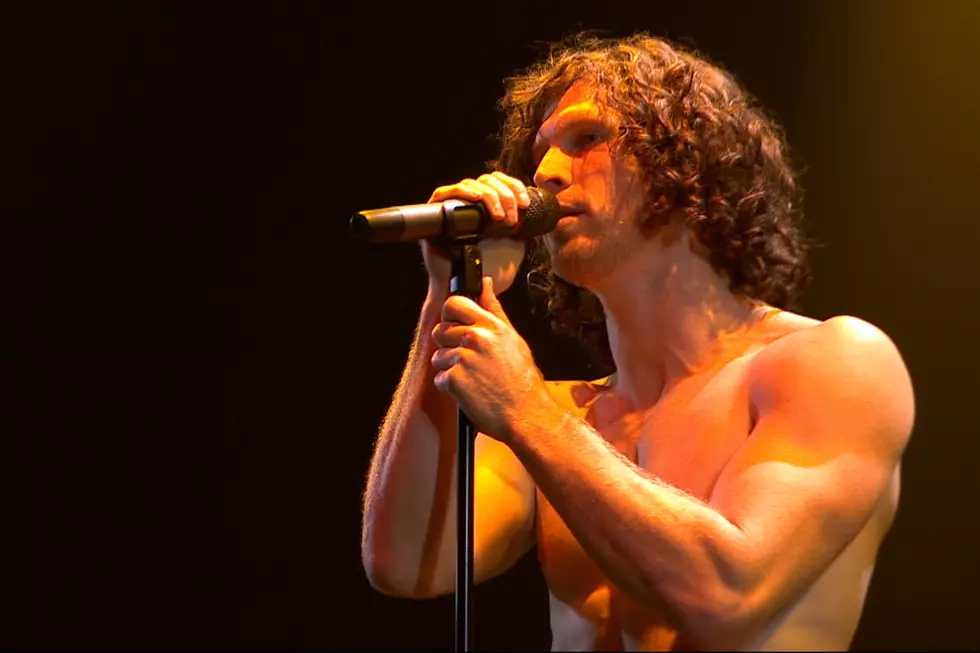 Nothing More + Of Mice & Men's Aaron Pauley Pay Tribute to Chris Cornell With Audioslave 'Show Me How to Live' Cover – 2017 Loudwire Awards
Loudwire
Audioslave's music is something that works its way into influencing the sounds of both artists, and on hard rock as a whole. Tom Morello's driving riffs propagate a line that borders on rock and funk, showing how the genre can be a fluid, exciting avenue for music as a whole. Chris Cornell showed what can be done with vocals in the genre, and how beauty and disharmony can work in tandem with one another to make something great.
In this performance, Nothing More's Jonny Hawkins started things off, introducing Pauley to the crowd as they revealed the performance was for Cornell. Their vocals played well off each other with Hawkins opening things up and Pauley getting a chance to handle some of Cornell's more forceful parts in the song.
After rousing the crowd with their monster hit "Go to War" and a chaotic light show, singer Jonny Hawkins' scorpion tailed drum contraption flipped into action, providing the singer with an elevated mini-stage as he took his spot behind a Mad Max-ian motorcycle-like contraption that whizzed and buzzed as he gripped the handlebars while the band delivered Skrillex's "First of the Year." Barely missing a beat, the group then adeptly segued into "Show Me How to Live," delivering one of the night's most memorable moments.
Check out the pro-shot footage above of their performance!
Watch Nothing More Perform "Go to War" at the 2017 Loudwire Music Awards
Watch Nothing More Perform Skrillex's "First of the Year" at the 2017 Loudwire Music Awards