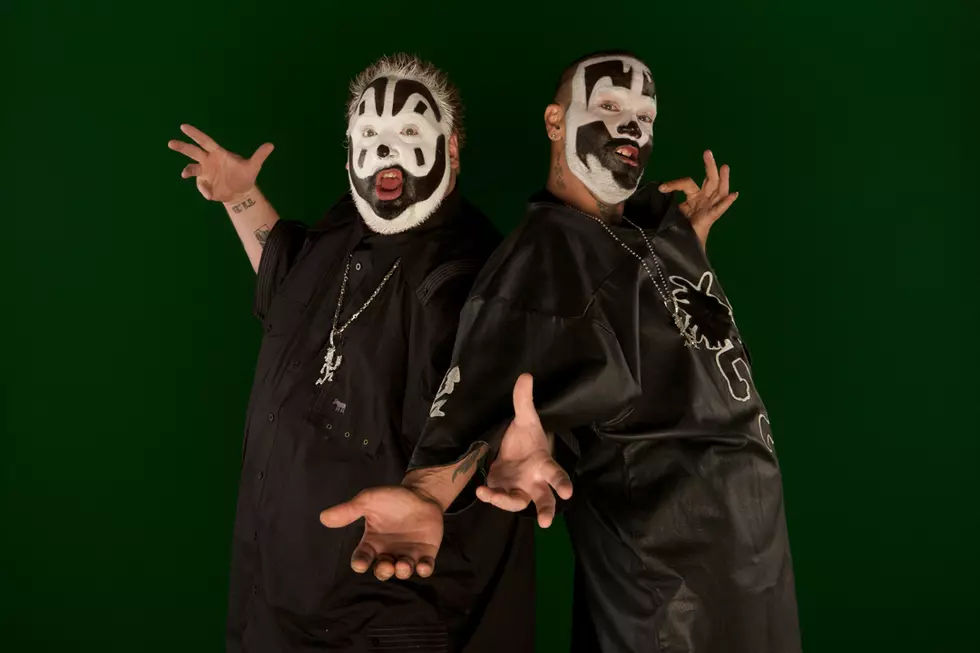 Police Apprehend Axe Wielding Juggalo After Demanding Radio Station Play Insane Clown Posse's 'My Axe'
Psychopathic Records
Yesterday, police in Medford, Mass. arrested a man after a three hour standoff with radio station Kiss 108. Police were called because the man demanded they play Insane Clown Posse's "My Axe." The kicker? The man showed up to the radio station, wielding an axe.
Witnesses told NBC the man arrived in the area before 1:30PM, and went to the iHeart section of the building. He showed up, and approached the secretary brandishing the large axe, demanding they play "My Axe." He would later return to his vehicle when police arrived. He then rammed one of the police cars, threw the axe out of the window, but luckily nobody was hurt.
According to witness reports, the man had an array of knives in the car and was also consuming beer. Police negotiated with the suspect via cell phone, and at one point he got out and said, "I guess you're just going to have to kill me." Police tried to taser him, but he got back in his car before anything happened. The suspect surrendered around 4:30 PM, and it was revealed he had self-inflicted cuts on his arms.
It's a pretty wild story, and no further details have been released. It is funny to note that the radio station the suspect threatened didn't even play rock music, but was a straight up pop station. Can you imagine any station blasting an ICP joint right after Ariana Grande?
Insane Clown Posse have not released a statement and the suspect will undergo a psychiatric evaluation, according to police.
40 Worst Rock Tattoos of All Time
10 Insane Onstage Accidents