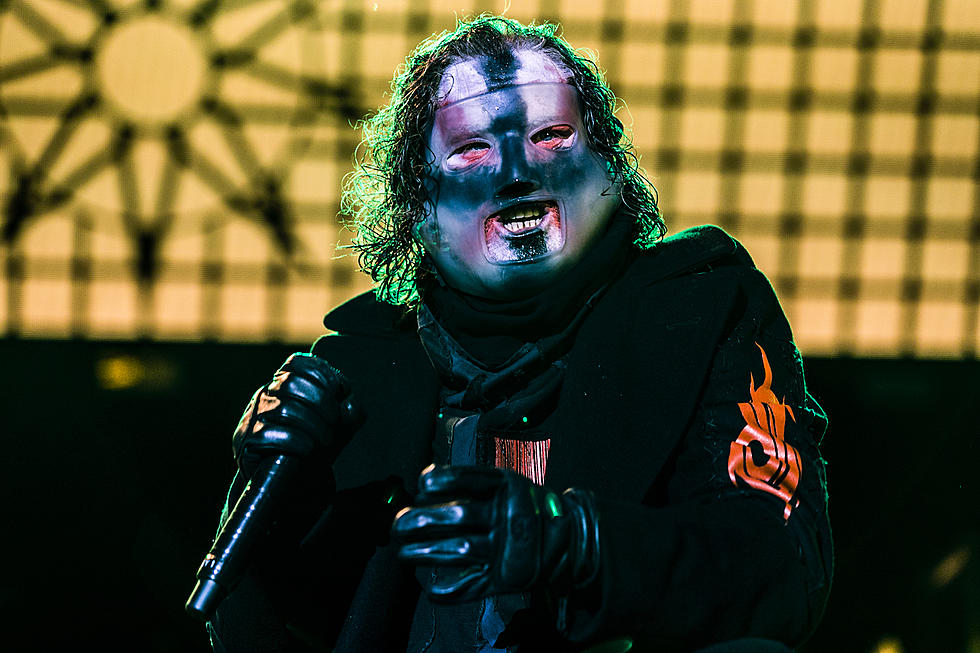 Listen to Slipknot's Halloween 2019 Playlist Curated by Corey Taylor
Matt Stasi, Loudwire
Slipknot are ready to give your Halloween a kick in the pants. Boasting 26 songs of suitably thematic relation, singer Corey Taylor has curated an uncanny Slipknot Halloween Playlist to murder your ears sonically.
Featuring three Slipknot songs among the audible horror, the playlist runs the gamut of frightening musical fare. It's got classic thrash from Megadeth and Testament, old-school hip-hop from Public Enemy and Ice Cube — even some hair-raising new wave from Talking Heads and Concrete Blonde. But there's so much more. See the full track listing and listen to the playlist down toward the bottom of this post.
"#HappyHalloween," Slipknot shared online late Wednesday (Oct. 30). "Kick off the rituals with our Halloween Playlist, curated by @CoreyTaylorRock here: http://smarturl.it/SK-Halloween."
Ready to get spooky with Slipknot for All Hallows' Eve? Click to listen to the spine-tingling playlist curated by Corey Taylor on your choice of music streaming destination: Spotify, Apple Music or YouTube.
Slipknot - Halloween Playlist (Curated by Corey Taylor)
1. Slipknot - "Nero Forte"
2. Talking Heads - "Psycho Killer"
3. S.O.D. - "Freddy Kreuger"
4. Dangerous Toys - "Scared"
5. Iron Maiden - "The Evil That Men Do"
6. Ho99o9 - "Mega City Nine (Unknown Virus 4)"
7. Refused - "Servants of Death"
8. Public Enemy - "Welcome to the Terrordome"
9. Slipknot - "Spiders"
10. Marilyn Manson - "Man That You Fear"
11. White Zombie - "Electric Head, Part 1 (The Agony)"
12. Slayer - "Hell Awaits"
13. Venom - "In League With Satan"
14. Megadeth - "Wake Up Dead"
15. Ice Cube - "Natural Born Killaz" (Featuring Dr. Dre)
16. Misfits - "Horror Business"
17. Black Sabbath - "Black Sabbath"
18. Judas Priest - "Killing Machine"
19. Testament - "Souls of Black"
20. Alice Cooper - "Cold Ethyl"
21. Behemoth - "The Satanist"
22. Neurosis - "Under the Surface"
23. Motley Crue - "Helter Skelter"
24. Concrete Blonde - "Bloodletting (The Vampire Song)"
25. W.A.S.P. - "Tormentor"
26. Slipknot - "Scissors"
Slipknot - Halloween 2019 (YouTube Playlist)
Evolution of Slipknot's Terrifying Masks