Metallica Recap All Four 30th Anniversary Shows [VIDEO]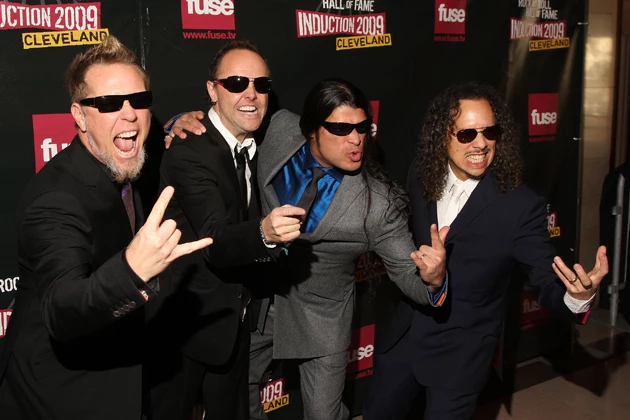 Metallica recently celebrated 30 years as a band with a four night, fan club only series of concerts at The Fillmore in San Francisco. They debuted unheard B-Sides, played rarities, performed with tons of guests like Ozzy Osbourne and Dave Mustaine, and now you can watch all the highlights right here.
Metallica's 30th birthday throwdown was one of those events that you just had to be there for, unfortunately, not that many were able to attend the super exclusive gigs. The massive special guest list alone — which included Apocalyptica, Armored Saint, Geezer Butler, John Bush, Bif Byford, Jerry Cantrell, Nick "Animal" Culmer, Glenn Danzig, Death Angel, King Diamond, Diamond Head, Marianne Faithfull, Lloyd Grant, Rob Halford, Ray Haller, Pepper Keenan, Kid Rock, Laaz Rockit, John Marshall, Jim Martin, Mercyful Fate, Ron McGovney, Dave Mustaine, Jason Newsted, Ozzy Osbourne, Rebel Souls Brass Band, Lou Reed, Bob Rock, Gary Rossington and Hugh Tanner — was more than enough to make any fan of rock jealous of any of the attendees. Lucky for us the guys in Metallica were kind enough to feature most of the highlights in these four recap videos — enjoy.
December 5th
Subscribe to Banana 101.5 on
December 7th
Subscribe to Banana 101.5 on
December 9th
Subscribe to Banana 101.5 on
December 10th
Subscribe to Banana 101.5 on
Trending on Banana1015.com