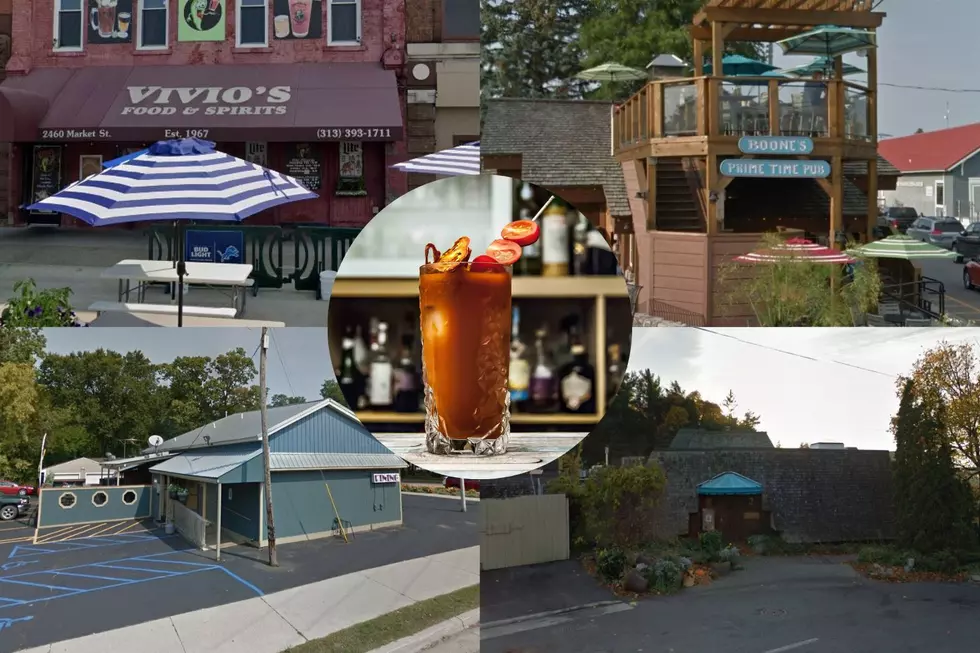 13 Great Michigan Restaurants That Serve Up a Mean Bloody Mary
Google & Unsplash
Amazing bloody marys can be found all over the great state of Michigan.
In Michigan, bars, restaurants, breweries, and more are constantly striving to provide the best drinks possible to their customers. Brewers look for the best quality ingredients, pubs offer brews for every palette, and so on. However, when it comes to bloody marys, the rule books get thrown out of the window.
The original bloody mary is said to have only contained seven ingredients that include vodka, tomato juice, Worcestershire sauce, black pepper, celery salt, Tabasco, and lemon juice. The modern bloody mary is way different and can contain anything under the sun.
I know that we don't technically have a "season" for bloody marys, but I always find that they taste better during the fall and winter, especially in Michigan. There's nothing better than waking up to a hearty and spicy bloody mary after a long night out with friends, such as the night before Thanksgiving. Bloody marys just hit differently after a holiday party and make you hate yourself less.
One of the main reasons that they make you feel so much better after a night out is that they have evolved to become a hair-of-the-dog drink and a meal all in one. Nowadays you can find anything in a bloody mary. Hell, for $50 at one of the locations listed below you can get an entire rotisserie chicken on your bloody mary!
For this list, I stumbled across a Facebook thread and the restaurants below were the most mentioned spots in the comments. If you know of other places that serve up a mean bloody mary, be sure to leave them in the comments so we can check them out.
13 Great Michigan Restaurants That Serve Up a Mean Bloody Mary
Great bloody marys in Michigan can include anything from a stalk of celery to an entire rotisserie chicken. Here are 13 great places to get one in Michigan.
12 of Genesee County's Best Breakfast Spots
Rise and shine! Start your day right with a great breakfast at one of these awesome spots for breakfast in Genesee County.
Best Breakfast Burritos in the Lansing Area
I feel that not only is breakfast "the most important meal of the day", it's also the best meal of the day. That's why there's such thing as brinner (breakfast for dinner) and diners/restaurants that offer breakfast items 24/7. The epitome of delicious and portable breakfast options is a breakfast burrito. If you want a hearty breakfast that's filling and perfect for on-the-go eating, a breakfast burrito is the way to go. We've put together a stuffed list, filled with the best breakfast burritos in the Lansing area, and here's what we've come up with. Check out the mouth-watering gallery below.
Genesee County's Best Gas Station Pizzas and Where to Find Them
Don't sleep on gas station pizza, it can be amazing. Check out the best places to grab a slice in Genesee County here.