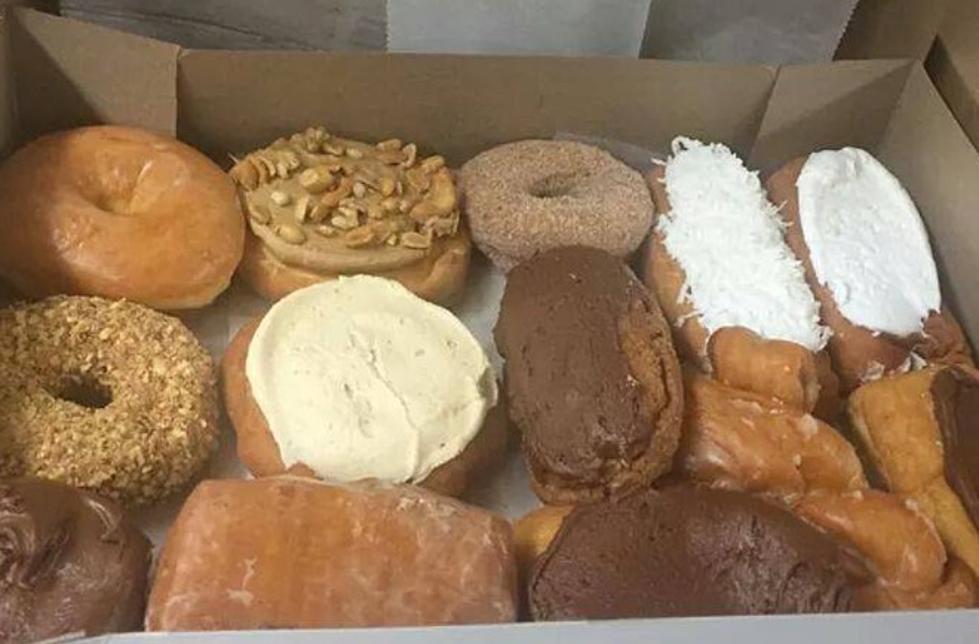 5 Totally Flint Sweetest Day Gifts
Donna's Donuts
Did you know that tomorrow, Saturday, October 16th is Sweetest Day? I did not until earlier today. The only reason I know is because a co-worker recieved flowers at the radio station today.
You may or may not celebrate and or acknowledge the day. I think most people refer to it as a Hallmark Holiday. However, there are some couples that do enjoy the day. If that is you, be unique and give your sweetie something more original then a typical card or flowers. Go big, or go home - or in this case go big and give Flint made gifts.
I would much rather recieve a pack of Koegel's and a Machine Shop hoodie then a balloon boquet. Balloons are going to pop, but a Machine Shop sweatshirt or T-shirt will last forever (maybe even longer than your relationship will).
If you were planning on just posting about how much you love your significant other on Facebook - don't. Go to Tenacity Brewing instead. Say it with a kick ass craft beer and food from Vehicle City Taco's. Maybe your girlfriend or boyfreind has a sweet tooth? Buy him or her a dozen donuts from Donna's Donuts.
If you want to make Sweetest Day a total Flint day, check out the nine best selfie spots gallery below. The options are endless when it comes to things to do and see in Flint for Sweetest Day. Hey, I was ready to celebrate when I mentioned Tenacity Brewing.
Happy Sweetest Day to you!
5 Flint Sweetest Day Gifts
UP NEXT: 9 Great Selfie Spots In Downtown Flint