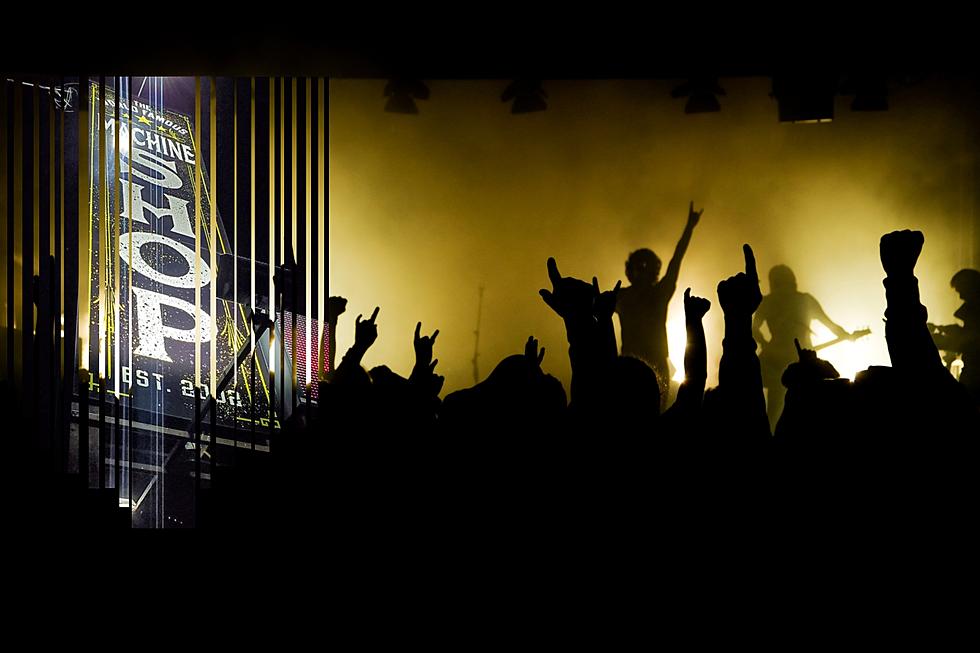 11 Killer Concerts Coming to The Machine Shop Before the End of the Year
Barry Fagan/Canva
It's hard to believe that 2024 will be here in a few short months. While the year may be coming to an end soon, The Machine Shop in Flint is still going strong with an extensive list of killer concerts.
See Also: Hey Michigan, Keep These 8 Items Away From Your Router for Better Wi-Fi
Before the year's end, there are still so many must-see shows for not only rock fans but country fans as well. A few to mark on your calendar include Moonshine Bandits, Kidd G, Shane Smith & The Saints, and more.
The next big rock show coming to The Machine Shop (that isn't sold out) is Beyond Frontier featuring Joey Belladonna of Anthrax. This promises to be a very special night as Belladonna will be performing Journey Songs, dedicating the entire evening to Journey. It's a must-see show for fans of Anthrax and Journey.
UPDATE: Tickets went on sale today (9/29) to see Nonpoint with (hed)pe, Sumo Cyco, and Vrsty on December 15.
Aside from all the great shows mentioned above and listed below, there are a bunch of great tribute shows as well including The Prince Experience, Hot Red Chili Peppers, Dirt (Alice in Chains), Imposters in Effect (Beastie Boys), Thunderstruck (AC/DC), and more.
For a full list of concerts and to purchase tickets, visit The Machine Shop's website.
Concerts Coming to The Machine Shop Before The End of the Year
Take a look at these must-see concerts that are coming to The Machine Shop before the end of the year.
Gallery Credit: The Machine Shop
15 Most Disastrous Music Festivals in History
Here are some of the most disastrous music festivals in history, many of which proved unacceptably arduous for attendees, but a handful of others that unfortunately turned tragic. You might remember many of these instances — others you may not know about yet. Keep reading to find out.
Gallery Credit: Philip Trapp
True or False: Which of These 18 Legendary Rock + Metal Stories Actually Happened?
Rock and metal music is full of legendary stories about certain artists that may or may not have happened, in all actuality. Can you guess which ones are true and which ones are false? Sometimes it's hard to tell, but we all definitely heard these stories out in the schoolyard at some point. Keep scrolling for the legendary rock tales and their corresponding answers, and see how many you get correct.
Gallery Credit: Philip Trapp