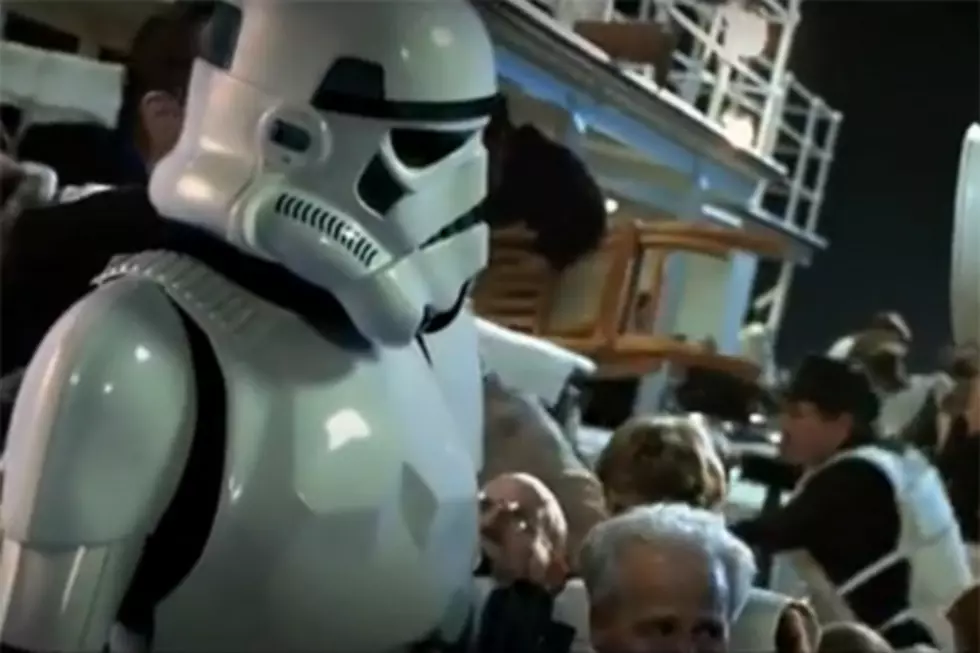 Awesome New Trailer For 'Titanic' Re-Release In Super 3D
If you thought the 3D version of 'Titanic' is the same one that hit theaters in 1997 -- you're wrong...dead wrong. Jim Cameron updated the film to include dubstep, monsters, Storm Troopers and more -- check out this bitchin' trailer.
If you were one of the 16.7 million people to see 'The Hunger Games' for the 4th time last weekend, you probably missed out on the re-release of 'Titanic' in "Super 3D." So to show off some of the goods, James Cameron cut a new trailer unveiling his additions to the film. Cameron also brought in Michael Bay to add some explosions and George Lucas loaned him a Storm Trooper, making this the most legit chick flick of all time.
'Titanic' in "Super 3D" Trailer