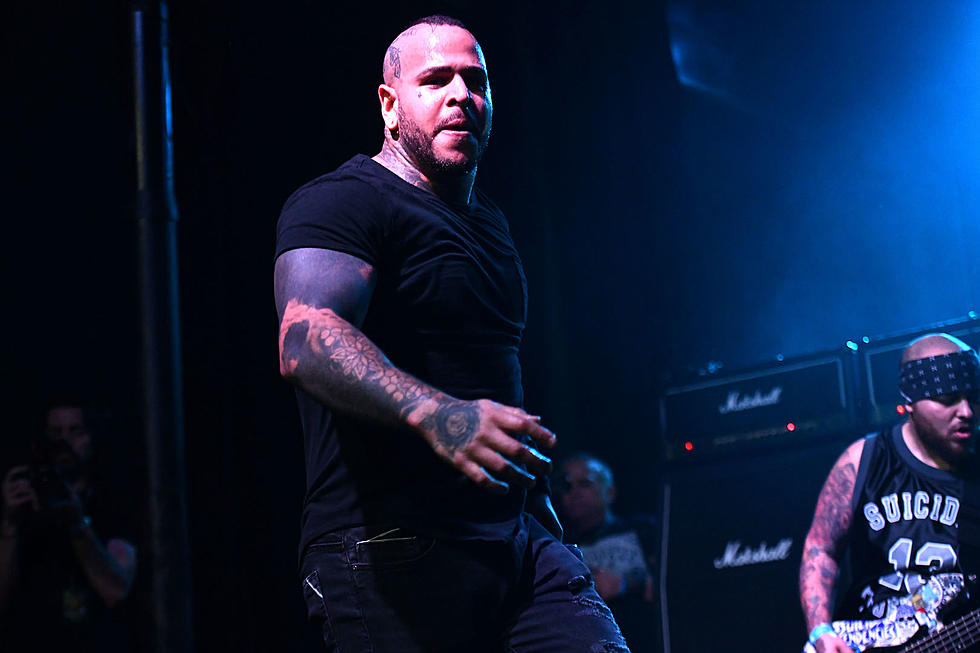 Bad Wolves' Tommy Vext: 'I Wake Up Grateful for All the Pain I've Gone Through'
Scott Dudelson, Getty Images
For younger fans, their introduction to Tommy Vext came when the singer filled in for Five Finger Death Punch and then shot to stardom a year later with Bad Wolves. But Vext is a rock vet who has struggled through some difficult times since starting in the mid-2000s with Divine Heresy and later taking over vocals for Snot after the death of Lynn Strait. These days, Vext is happy to share his story with others, and he recently relayed a touching tale via Instagram.
In a new post, Vext spoke of being approached in a Santa Monica parking structure by a homeless man who turned out to be a musician and relaying his own period of homelessness and how the hard times have helped define who he is today.
"We talked about his dreams and his situation & I shared with him my story, how I had become homeless in L.A. kicked out of bands and off indie record labels, drug addicted alcoholic thousands of miles away from my family. I told him all work is honorable. In my first year I rode the bus to and from my job as a dog kennel worker, sleeping on my ex guitarist Sonny Mayo's couch," says Vext.
"I told him about the story behind 'Remember When' which coincidentally had gone to the No.1 spot at active rock radio that day. I told him not to judge his struggle, I told him all the things that the men and women of my recovery community taught me," says Vext.
In a reflective mode, the singer later continued, "It's hard to define yourself and harder to make your dreams a reality. Everyday I wake up I am grateful for all the pain and bullshit I've gone through, not because it makes me deserving of some platform but because it qualifies me to help another human being who may be struggling. Tonight I will give a speech about my trials and tribulations. I will be surrounded by people I love and total strangers who need to hear what I have to say. To have a life of meaning and a message to carry is the single greatest gift I have been given."
See Vext's inspirational posting and the meaning behind the photo accompanying it in the Instagram post below.
While Bad Wolves continue to thrive off their debut album Disobey and the recent chart-topper "Remember When," the band has been working toward a new disc in recent months. Speaking to 102.7 WEBN back in May, Vext stated of their upcoming offering, "If Disobey was our Cowboys From Hell, then this new record will be our Vulgar Display of Power."
Bad Wolves will return to the road shortly. See their upcoming dates here.
10 Non-Heavy Metal Songs Covered by Heavy Metal Bands