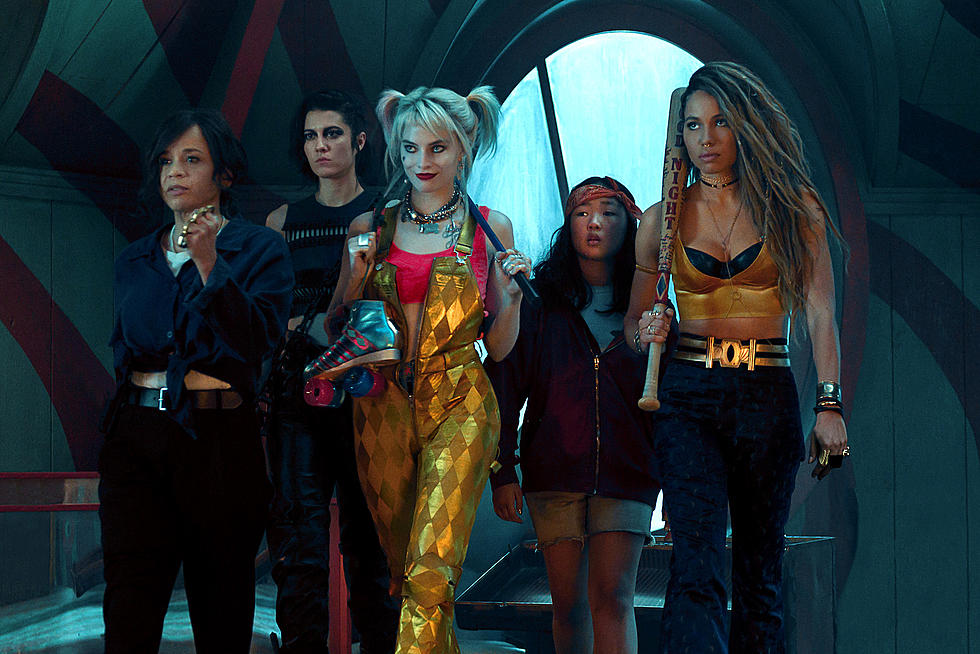 'Birds of Prey' Trailer: Harley Quinn's Got Some New Friends
Warner Bros.
Move over, Joker. See you later, Suicide Squad. Harley Quinn's in charge now.
From the ashes of Suicide Squad comes Birds of Prey, which spins off Margot Robbie's Harley into her own adventure. Now she's part of a new team, based on another cult DC Comics series, comprised entirely of female heroes. The trailer mostly focuses on Robbie, but you'll also see Mary Elizabeth Winstead as Huntress, Jurnee Smollett-Bell as Black Canary, Rosie Perez as Renee Montoya, and Ella Jay Masco as Cassandra Cain. The bad guys include Ewan McGregor as Black Mask, and Chris Messina as Zsasz.
Check out the first full trailer for the film below:
Visually, the movie does look reminiscent of Suicide Squad. But the vibe is definitely different this time around (and they really focus on Margot Robbie's Harley, even though canonically, her character has rarely been the focus of the Birds of Prey series). Robbie was certainly one of the few bright spots in Suicide Squad (and she will return for the sequel that James Gunn is working on as well). Maybe we should change the name from the DCEU to the MRCU, the Margot Robbie Cinematic Universe? At this point, she seems to be the center of it.
Directed by Cathy Yan, Birds of Prey (and the Emancipation of One Harley Quinn) opens in theaters on February 7, 2020.
Gallery — The Best Female-Driven Crime Films: