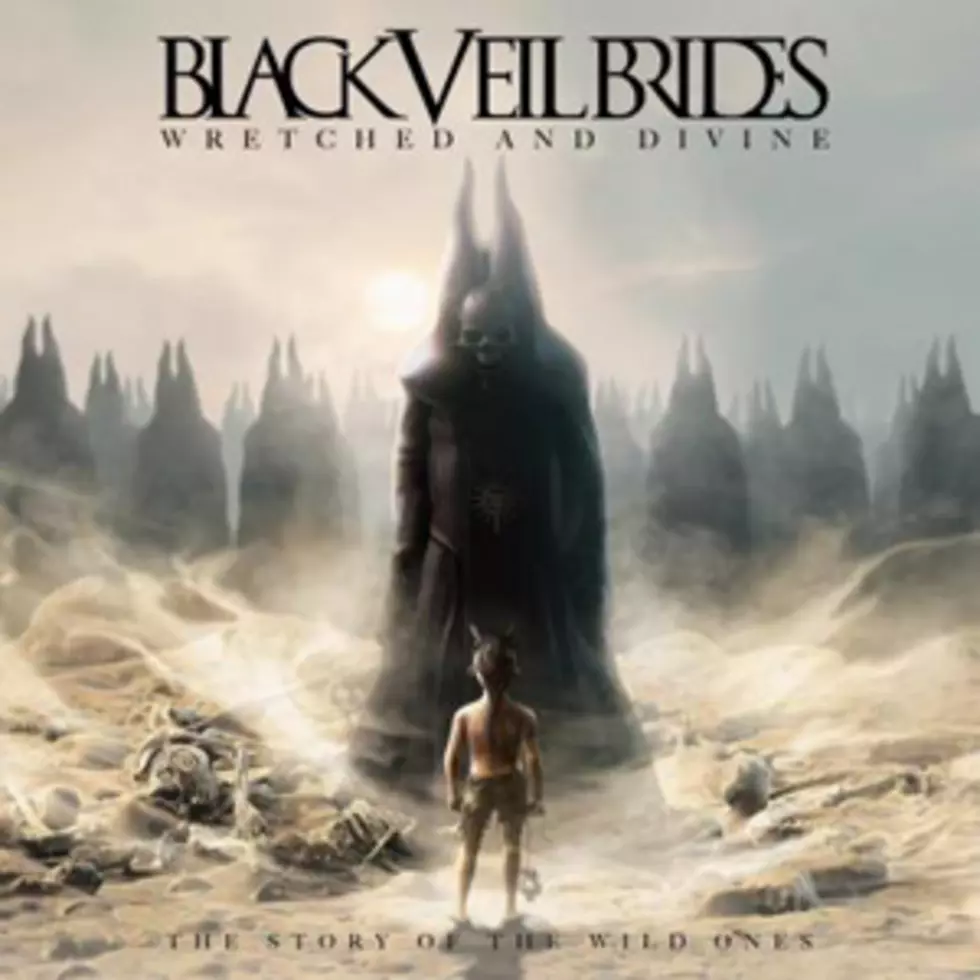 Black Veil Brides Unveil 'Wretched and Divine' Track Listing + Release Date
Facebook: Black Veil Brides
The album follows their breakout release, 2011's 'Set the World on Fire,' and found the band working with acclaimed producer and Goldfinger frontman John Feldmann on the effort.
The 19-track opus finds the group working in a few movements, as there are four "transmissions" titled 'F.E.A.R.' that appear on the disc, including the album closer, 'F.E.A.R. Final Transmission.'
Fans will be able to pre-order the disc on iTunes beginning Oct. 31 and those who pre-order the entire effort will be treated to an instant download of the lead single, 'In the End.' The track was recently chosen as the theme song for the WWE's 'Hell in a Cell' pay-per-view event.
Black Veil Brides will head out on 'The Church of the Wild Ones' world tour beginning Jan. 4 in Las Vegas, preceding the album's release by a few days. The trek will take the band to two continents and four different countries before wrapping up in San Francisco on Mar. 8.
Black Veil Brides' 'Wretched and Divine: The Story of the Wild Ones' Track Listing
1. 'Exordium'
2. 'I Am Bulletproof'
3. 'New Year's Day'
4. 'F.E.A.R. Transmission 1: Stay Close'
5. 'Wretched and Divine'
6. 'We Don't Belong'
7. 'F.E.A.R. Transmission 2: Trust'
8. 'Devil's Choir'
9. 'Resurrect the Sun'
10. 'Overture'
11. 'Shadows Die'
12. 'Abeyance'
13. 'Days Are Numbered'
14. 'Done for You'
15. 'Nobody's Hero'
16. 'Lost It All'
17. 'F.E.A.R. Transmission 3: As War Fades
18. 'In the End'
19. 'F.E.A.R. Final Transmission'