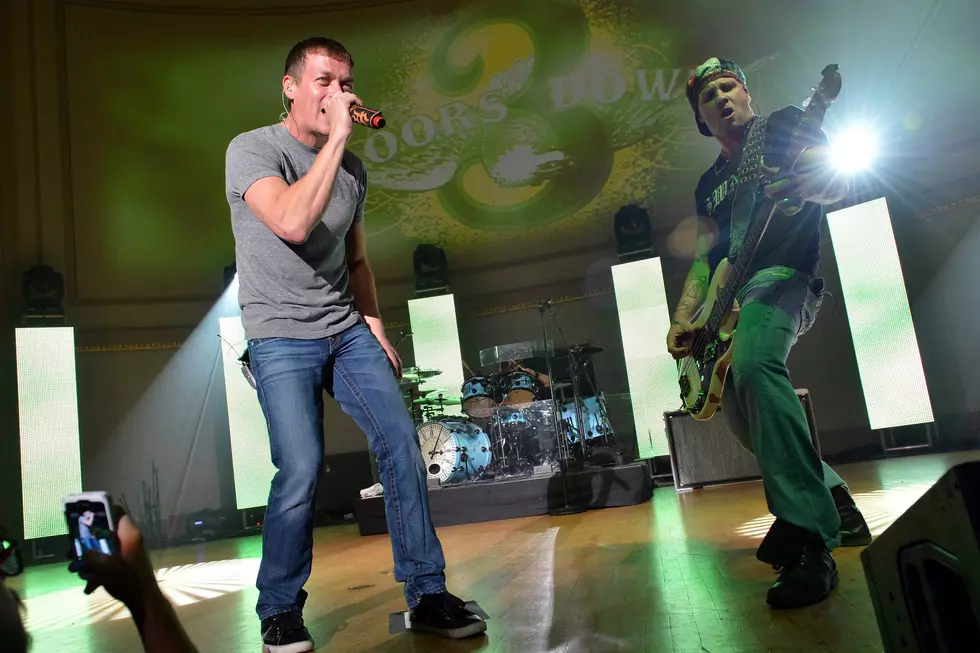 Brad Arnold of 3 Doors Down Calls In, Talks Tour, Music, and More [VIDEO]
Rick Diamond, Getty Images
Earlier today, Brad Arnold called into the Banana Studios to talk about their tour, music, charity, and more. 
Today I had the pleasure of talking to Brad Arnold of 3 Doors Down. We talked about quite a few things. First up, the Rock & Roll Express Tour with 3 Doors Down, Collective Soul, and Soul Asylum. The tour is underway and will be stopping through Michigan for a couple stops in early August. Brad shared something cool about the sets of the bands and what you can expect.
Next up, we talked about their acoustic 'Back Porch Jam' tour that finished up in Detroit back in February. There might be some good news for fans of that tour coming up next year. Brad then filled us in on possible new music from 3 Doors Down and an awesome charity called The Better Life Foundation.
You can listen to the whole interview below and catch the tour as it rolls through Michigan. It will make a stop in Kalamazoo on August 4th and another stop on August 7th in Sterling Heights at the MI Lottery Amphitheatre.