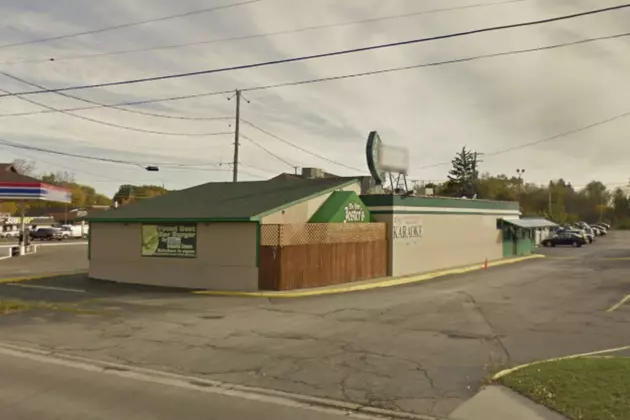 Celebrate Jesters' 35 Year Anniversary and Score 35 Prizes
Jesters via GoogleMaps
Jesters is a long time staple in the Flint area and will be celebrating their 35 year anniversary on Saturday! Join the Banana Crew for a live broadcast from 8 pm to 10 pm.
On Saturday, I will be broadcasting live from 8 pm until 10 pm and Jesters. I use to work at Jesters back in the day. George is a great person and all the staff at Jesters are awesome. I can remember celebrating the 20th anniversary at Jesters, time flies! Be sure to join us during the broadcast as I will have 35 prizes with me to commemorate the occasion. From an Amazon Echo to movie and concert tickets, we've got a little bit of everything.
As always, George and the crew at Jesters will be serving up the drink specials and hooking you up with plenty of entertainment. Live music from the band "Enjoy Now" from 5 pm until 9 pm and DJ J-Rock from 9 pm until close.
Get out and celebrate with us! Jesters in on the corner of Center and Richfield Roads, just two and a half miles north of I-69.