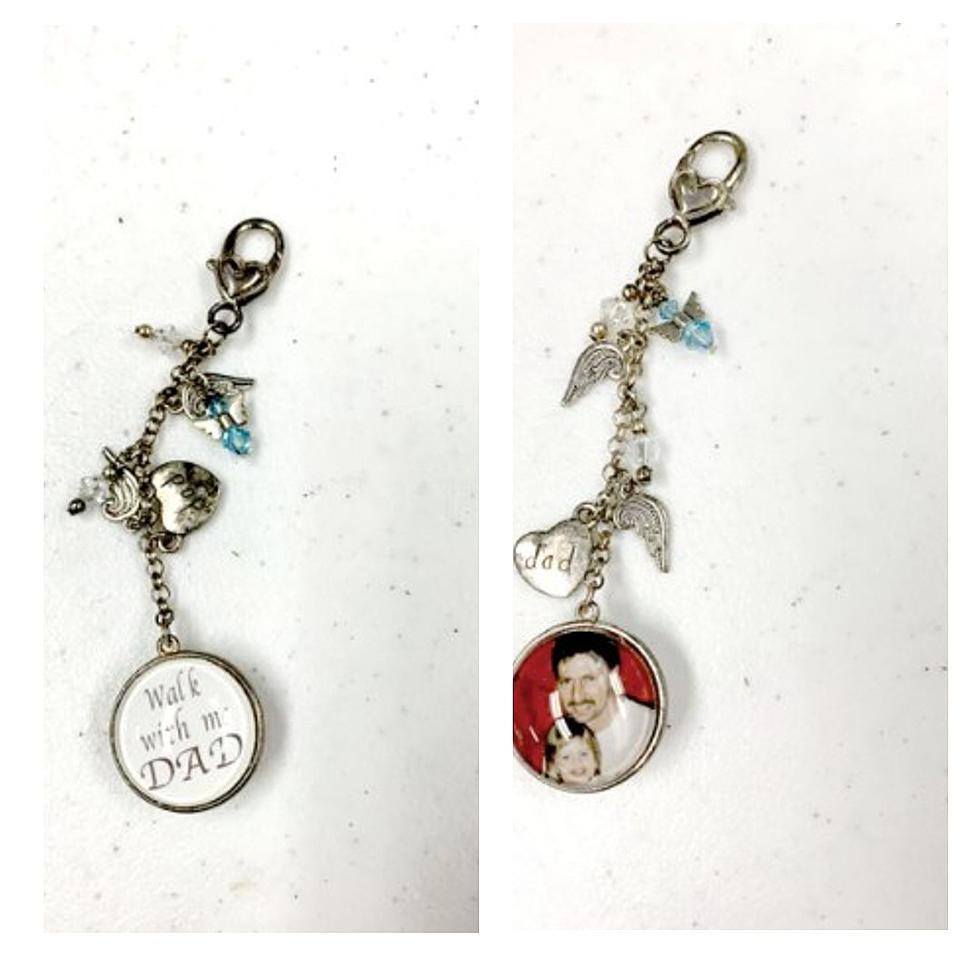 Is This Yours? Charm Found Attached To Donated Wedding Dress In Fenton
Photo Courtesy of St. John Catholic Church/Tri County Times
Someone is going to be very happy to get this memorial clip back.
A wedding dress was recently donated to St. John Catholic Church in Fenton, with a charm still attached to it. I am no detective, but I am assuming the bride to be had the charm attached in honor of her deceased father. According to ther Tri-County Times the dress was donated to the church's garage sale.
I have never been married, to be honest no one has asked (that is a story for another day). However, if I ever do tie the knot, I would incorporate a charm like this with my dads picture. It would probably be attached to a concert T-shirt rather then a wedding dress in my case, but nonetheless I think it a very cool and sweet thing to do.
Have you ever lost something as preicous to you before? I was bummed for many years over losing a Guns N' Roses shirt. I looked everywhere for it. I found out recently that I was looking for nothing - it turns out my mother threw it away. I should clarify this happend when I was a teenager. Apparently she did not have the heart to tell me until I was an adult. Not going to lie, I am still mad.
I am absolutely certain someone will recognize the father and daughter pictured in the charm. If you do, please reach out to the office of St. John Catholic the Evangelist Catholic Church's office at  (810) 629-2251.
10 Ways To Help Your Significant Other When They're Grieving
Grief is one of those things that is so hard to watch your significant other go through. How do you do it? Are you doing it right? Here's a start
MORE: Common Topics You Need Advice On And Who You're Most Likely to Ask
MORE: Top 8 Things Couples Argue About