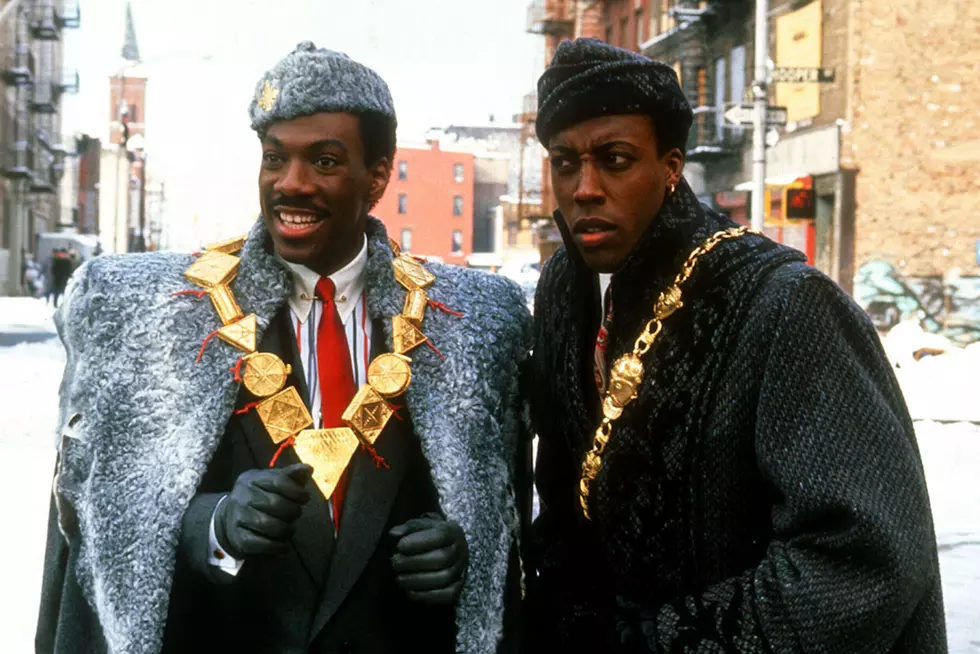 Paramount Prepping 'Coming to America' Sequel With 'Black-ish' Showrunner
Paramount
1988's Coming to America was one in a long string of massive successes for Eddie Murphy during the '80s, grossing a staggering $288 million (and this was for a comedy vehicle! In 1988 dollars!) on the strength of the star's fast-talking charm. In a classic fish-out-of-water scenario, Murphy played Akeem Joffer, a royal from the fictitious African kingdom of Zamunda who travels to the United States undercover in search of a woman that will love him for who he is, rather than his lineage. Along the way, he makes some unlikely friends, gets a job at a McDonald's stand-in, and learns a little bit about love and life. It's one of those roundly enjoyable, mid-budget studio projects that we inexplicably don't make anymore.
Or do we? Deadline announced today that Paramount has begun production on a sequel to the comedy blockbuster, with Eddie Murphy tentatively set to reprise his role as an aged Akeem. Director Jonathan Levine (the man behind the wonderful 50/50, the so-so Warm Bodies and The Night Before, and the quite bad Snatched, so who knows how this will shake out) has been locked in, and for writing duties, the producers have tapped Black-ish creator Kenya Barris.
It's not clear exactly what will change storywise for this sequel. America-coming was a young man's game 30 years ago, all about courtship and dating and other things Eddie Murphy's not doing anymore. Maybe Akeem is now looking for love once again, with a slightly longer-in-the-tooth set?