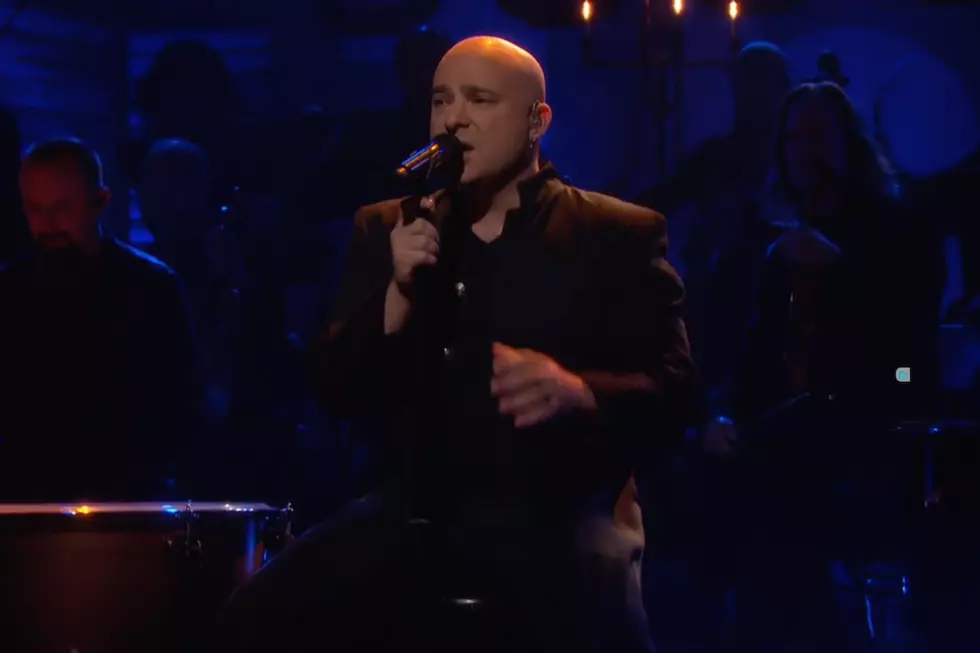 Disturbed's 'The Sound of Silence' Is the First 'Conan' Video to Get 100M YouTube Views
YouTube: TeamCoco
It hasn't been silent for Disturbed over the past four years. Not when it comes to the YouTube video of their performance of "The Sound of Silence" on Conan from March 2016. That's because the clip just became the first Conan video to surpass 100 million views on the video-sharing platform.
On Twitter last week (Nov. 20), O'Brien jokingly revealed that Disturbed's "cover of 'The Sound of Silence' is the first clip to crack 100 million views on my YouTube channel. I always knew that heavy metal band covers of Simon and Garfunkel songs would be my legacy."
Although it was only a handful of years ago that Disturbed performed on Conan, the video of their powerful "Sound of Silence" appearance can inspire nostalgia in viewers for another reason: Draiman was still sporting his since-removed signature chin piercings.
Disturbed Perform "The Sound Of Silence" on Conan - March 28, 2016
See Where Disturbed's "The Sound of Silence" Placed in Loudwire's Top 66 Rock Songs of the Decade