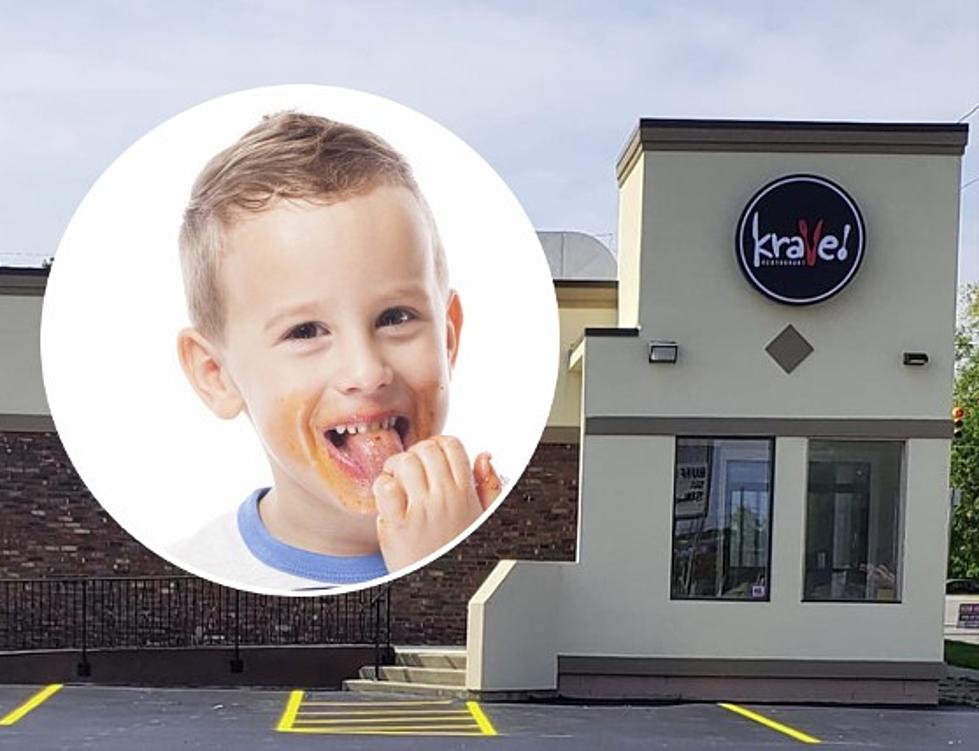 Every Day in October – Kids Eat Free at Krave Lapeer
TSM Lab/Krave Restaurant Facebook
Krave in Lapeer is once again going above and beyond for the community. Throughout October, kids eat free again at the popular Lapeer County restaurant.
Krave owner Tim Ostrom has offered this deal in the past, and as you can imagine, it has been very well received. Here is everything you need to know about kids eating free at Krave Restaurant in Lapeer.
What age group is eligible for a free meal at  Krave?
Kids 12 and under can enjoy a free meal at Krave throughout October. Please note, that parents must be present, two kids per adult only.
Do kids eating free at Krave include options on the Kids Menu only?
Yes, kids eating free can only order off of the Krave Kids Menu.
Be sure to follow the Krave Restaurant Facebook page too for additional specials and updates.
What hours is Krave in Lapeer open?
Krave Restaurant's hours are as follows,
Monday: 7:30 AM to 8:00 PM
Tuesday: 7:30 AM to 8:00 PM
Wednesday: 7:30 AM to 8:00 PM
Thursday: 7:30 AM to 8:00 PM
Friday: 7:30 AM to 9:00 PM
Saturday: 7:30 AM to 9:00 PM
Sunday: 7:30 AM to 8:00 PM
What is on the Krave fall menu this year?
The fall menu at Krave includes Autumn Flatbread, Pumpkin Pie Crepes, Butternut Squash Ravioli, and more.
You can see the complete Krave Restaurant menu here.
You are also invited to show your support this Saturday, October 7th at Krave for Lapeer County Deputy Rob Evoy.
Rob has been diagnosed with cancer and is unable to work. All proceeds from 7:30 AM to 4:30 PM will go directly to the Evoy family.
Thank you to Tim Ostrom and the Krave crew for continuing to give back to the Lapeer community.
Krave Restaurant Lapeer, Michigan
Gallery Credit: Krave Restaurant Facebook
Axcadia Lapeer Michigan
Gallery Credit: Paul Raymond of Full Send Studios
Kiwanis of Lapeer Duckorating Contest
Gallery Credit: Kiwanis of Lapeer