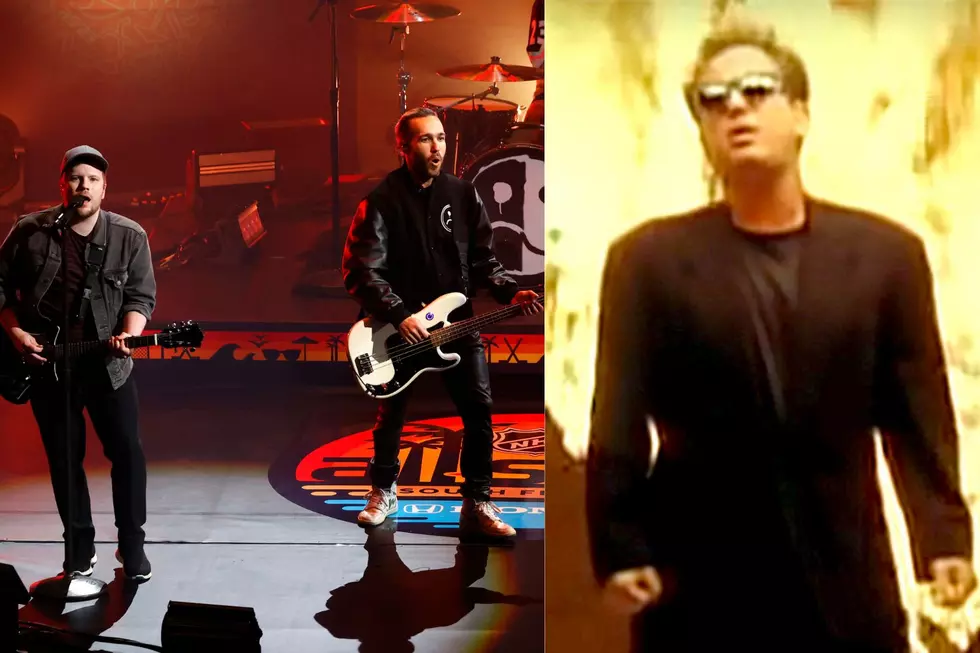 Hear Fall Out Boy's Updated Version of 'We Didn't Start the Fire'
Joel Auerbach, Getty Images / YouTube
Fall Out Boy has released a cover of Billy Joel's "We Didn't Start the Fire," complete with updated lyrics to reflect the history of the world from 1989 to the present.
Joel's original song, a No. 1 hit, covers a multitude of events from 1949 to the year of its release, 1989, name checking historical and pop culture milestones from Harry Truman and Mickey Mantle to John Glenn and Richard Nixon. If you skipped history class, the song was a good place to brush up.
But it's been more than three decades since Joel schooled fans, so Fall Out Boy has provided an update. In their version, which picks up where Joel left off, the band references Kurt Cobain, Harry Potter, Donald Trump's two-time impeachment, Brexit, George Floyd and Sandy Hook, among other newsworthy people and places. You can listen to the track below.
Joel's "Rock and roller, cola wars / I can't take it anymore" becomes "Bush v Gore / I can't take it anymore" in the new version, and "JFK – blown away, what else do I have to say?" gets a 21st-century focus: "World Trade – second plane / What else do I have to say?"
The songwriter said in 1994 that he'd been asked to consider writing a follow-up to "We Didn't Start the Fire," accounting for events that had occurred in the intervening years. "No," he said, "I wrote one song already, and I don't think it was really that good, to begin with, melodically."
Between the two versions, almost 75 years of global history is now recounted.
Billy Joel Albums Ranked
From 'Cold Spring Harbor' to 'River of Dreams,' we run through the Piano Man's LPs from worst to best.