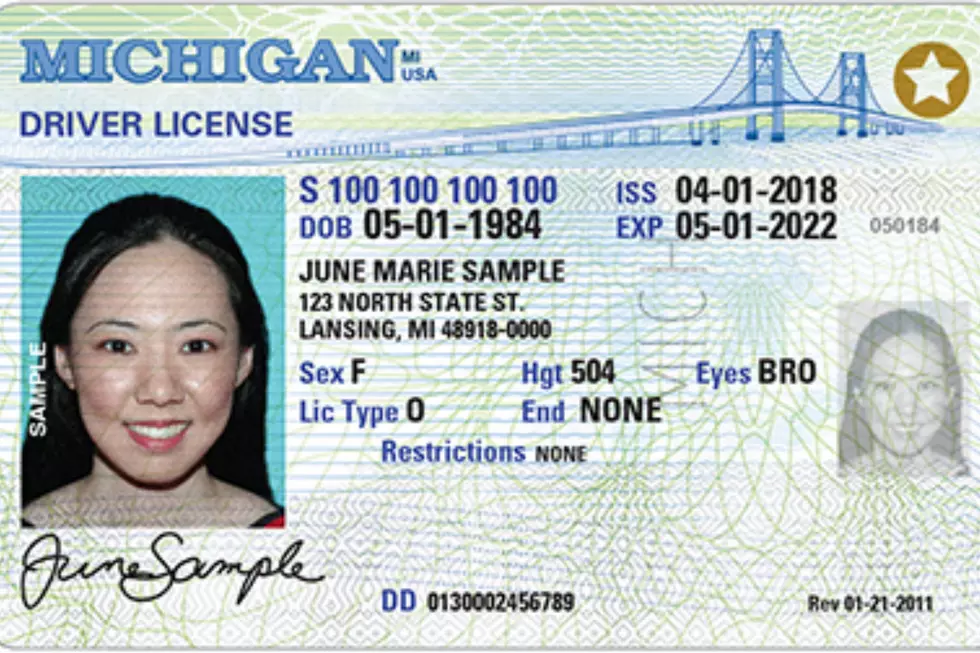 Federal Real ID Act Means You'll Need A New Michigan ID By October 2020 [VIDEO]
REAL-ID_598638_7 via State of Michigan
If you plan on traveling, entering federal buildings, or a number of other things in the future, you are going to need a new Michigan ID.
To comply with the Real ID Act, you will need to have an enhanced Michigan ID to enter federal buildings and more starting October 1st, 2020. Your ID that you have now will not work starting on that date. The new ID cards will be marked in the upper right-hand corner with a star inside a gold circle.
These new compliant cards will be needed to enter federal buildings, board domestic flights, nuclear plants, military bases, and more.
The good news is that these will not cost you any extra money. All you will need is to bring a certified birth certificate or another approved document to any Secretary of State office.