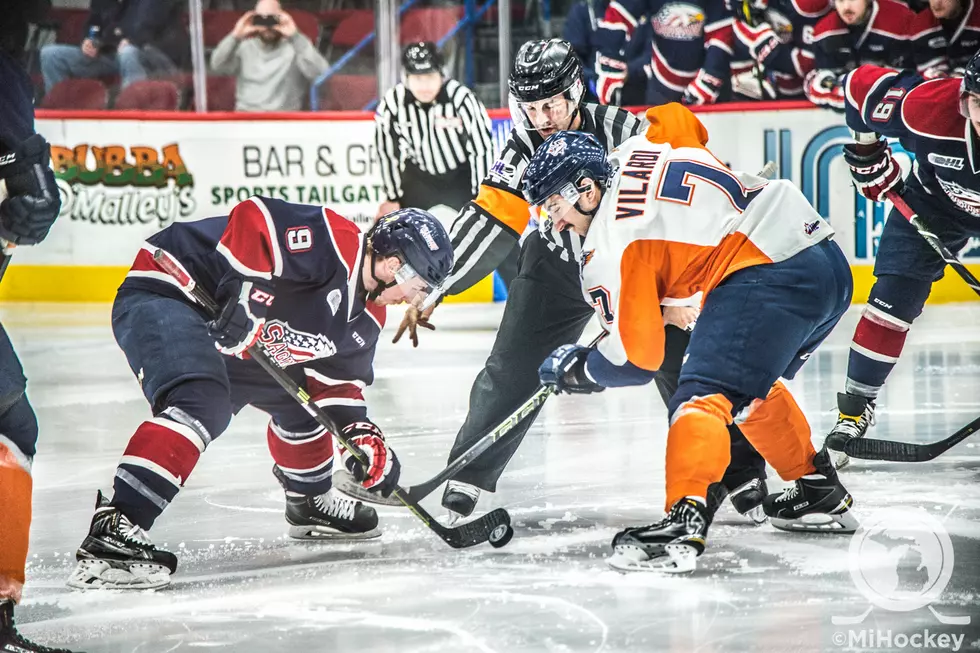 Flint Firebirds Start Training Camp This Week And Looking To The 2019-2020 Season
MiHockey
It is that time of year again where the kids are back in school, the summer is gone, baseball season is winding down and that brings on the fall and winter sports.
Of course, everyone is excited about football season starting but don't forget about Hockey as well.
The Flint Firebirds started training camp this week at the Flint Iceland Arenas with 48 players taking part in three practices. Among the 48 players that are in the camp are 19 players who are back from last year's team. That includes four who are the property of NHL teams -- captain Ty Dellandrea (Dallas Stars), Ethan Keppen (Vancouver Canucks), Vladislav Kolyachonok (Florida Panthers) and Dennis Busby (Arizona Coyotes).
Training camp finishes up this week and the team starts its preseason schedule with four games on the horizon. The Firebirds take on the Saginaw Spirit on September 14th at Flint Iceland Arenas at 7 pm.
The regular season starts off with the team on the road for the first two games. The 2019/2020 home opener will be Saturday, September 28th against the Icedogs of Niagara. Don't forget to join Maggie and the Banana crew for the Flint Firebirds coachs show Tuesday nights this fall and winter at Timothy's Pub.