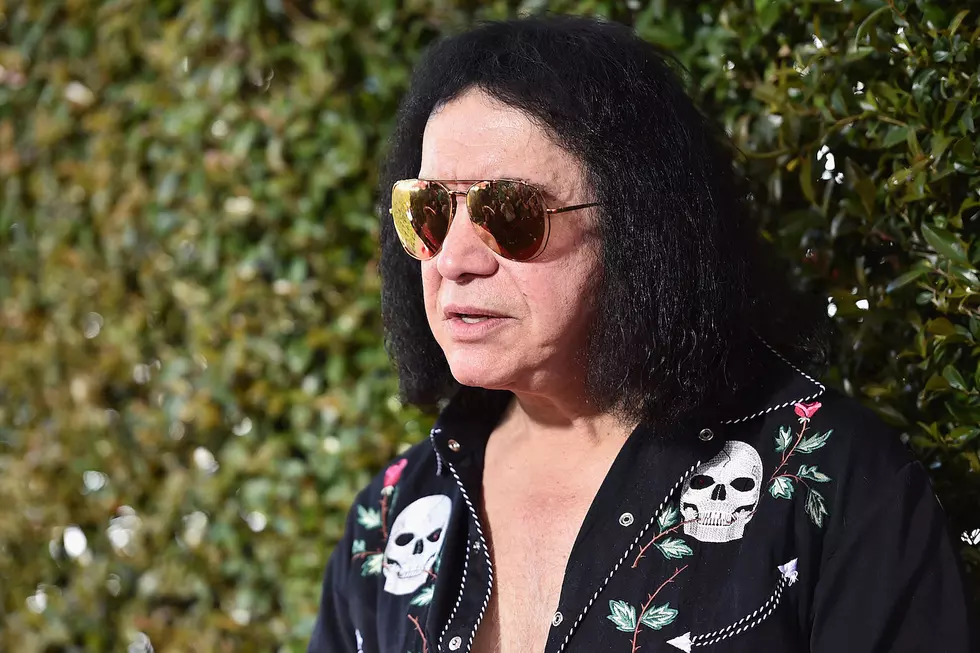 KISS' Gene Simmons Sued for Sexual Battery
Alberto E. Rodriguez, Getty Images
The lawsuit details the series of events that lead to Simmons' unwarranted sexual advances. The unnamed broadcaster (referred to as Jane Doe in the lawsuit to protect her identity) interviewed him this past Nov. 1 at his restaurant Rock & Brews at the San Manuel Casino in Highland, Calif. The on-camera interview took place on a couch in the casino's "green room," during which Simmons allegedly reached over to grab the woman's hand and, "forcefully placed it on his knee and held it on his knee." The lawsuit claims she immediately moved her hand from his knee.
The lawsuit states Simmons didn't stop, and continued his "unwanted, unwarranted sexual advances" towards the woman by going for her hand afterwards. The lawsuit further states, "Defendant Simmons turned standard interview questions into sexual innuendos, which made plaintiff Doe extremely uncomfortable." It noted Simmons made a cooing sound while grabbing her hand, saying "she must use lotion" before making more innuendos. He would later "forcibly flicked/struck" the woman in her middle of her throat, and then gave an "incoherent explanation" for it afterwards.
The woman also posed with Simmons for a promotional photo after the interview, where Simmons "reached towards Plaintiff Doe's buttocks and touched it," the lawsuit states.
"My client is embarrassed and humiliated by the incident with Mr. Simmons," attorney Willie Williams said in a recent interview. "She filed suit because she wanted to make a strong statement that this behavior is unacceptable and she wants to see an end to this type of behavior."
The lawsuit also names Rock & Brews Holdings LLC, Rock & Brews Holdings, Inc., Rock & Brews, LLC., and Rock & Brews Franchising, LLC. as defendants in the case. The lawsuit alleges sexual battery, gender violence, battery, and assault.
Read the full article over at the San Bernadino Sun, and see the entire lawsuit below.
UPDATE (12/18 11:28 EST): Gene Simmons has released a statement to Ultimate Classic Rock denying the sexual battery allegations in the lawsuit.
"I intend to defend myself against any alleged charges you may have been reading about in the media," Simmons stated. "For the record, I did not assault the person making these accusations in the manner alleged in the complaint or harm her in any way. I am conferring with my lawyers with the aim of vigorously countering these allegations. And, I look forward to my day in court where the evidence will prove my innocence."
Gene Simmons Plays 'Wikipedia: Fact or Fiction?'