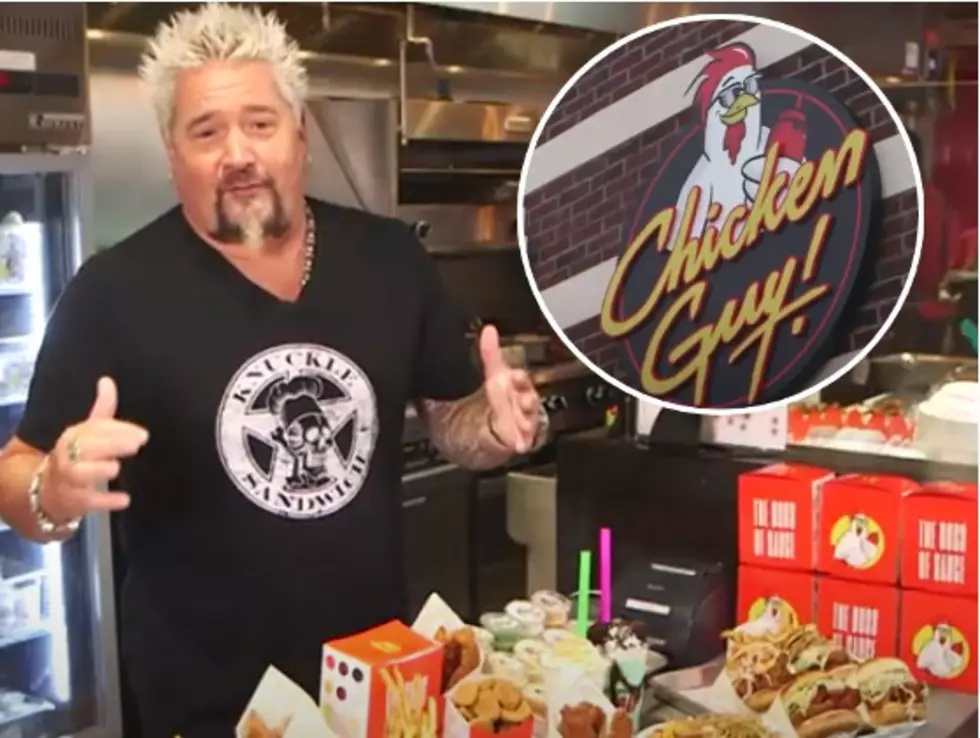 Guy Fieri Opening New Restaurant In Livonia – Chicken Guy!
Chicken Guy via YouTube
The insanely popular celebrity chef and host of 'Diners, Drive-Ins, and Dives' on the Food Network Channel, Guy Fieri, is opening a new restaurant in Livonia, Michigan.
Chicken Guy! will be open for business in March. According to the official Chicken Guy! website, the restaurant delivers on flavor.
Chicken Guy! features one-of-a-kind, all-natural chicken tenders paired with a wide selection of delicious sauces. Brined in fresh lemon juice, pickle brine, and buttermilk, and infused with fresh herbs, these tenders deliver flavor and texture. Choose from a wide array of sauces created by Chef Guy to enjoy with your meal and sides.
The menu may differ by location but for the most part, the options include chicken tenders, chicken sandwiches, salad bowls, numerous sides, shakes, and more.
As you will see and hear in the video below, Chicken Guy! prides itself on serving pressure-fried and grilled, never frozen chicken. All of the chicken served is antibiotic-free, brined, and hand breaded.
The real star of the show at Chicken Guy! according to Fieri and his business partner Robert Earl, is the sauces. Guests are able to choose from 22 house-made sauces.
The new Chicken Guy! will be located at 30130 Plymouth Road. The restaurant will be located in front of Dunham's Sports, just west of Red Lobster in Livonia.
Guy Fieri has attended quite a few Chicken Guy! grand openings across the country, it would be way cool if he attends the grand opening of this location. Either way, I can't wait to check out Chicken Guy!
MORE TO EXPLORE: Michigan Restaurants Featured On The Food Network
READ MORE: Michigan Restaurants That Should Be Franchised Nationwide