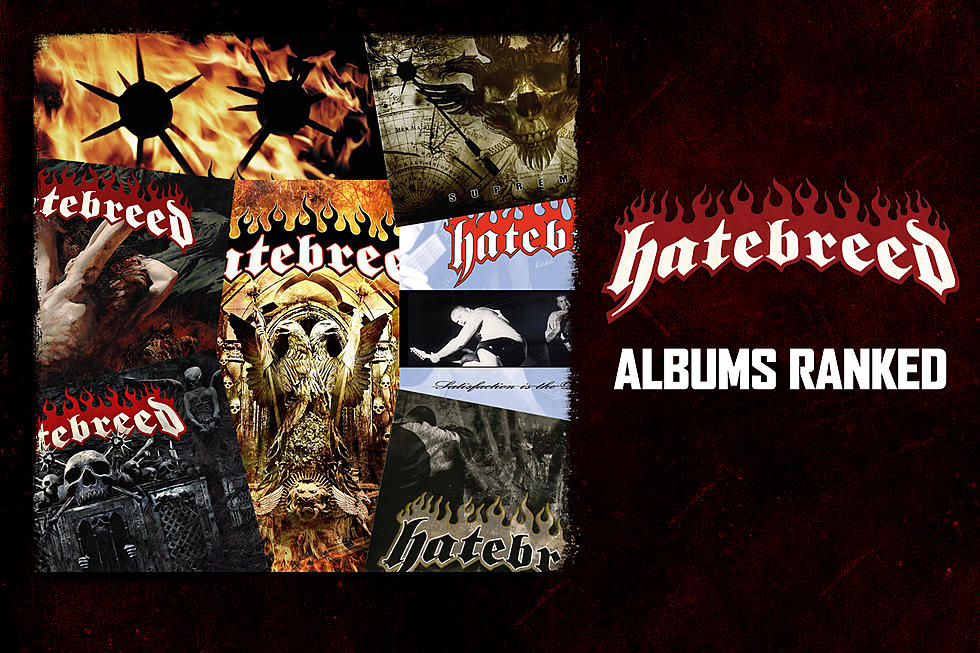 eOne / Universal / Victory / Roadrunner / Nuclear Blast / Razor & Tie
For more than 20 years, Hatebreed have brought a combination of inspiring lyrics and relentless riffs that span genres. Throughout their entire discography, Hatebreed wear sincerity on their sleeve, putting together super tough anthems that are open enough to inspire anybody, no matter where somebody comes from.
Frontman Jamey Jasta has become a voice of hope for many, helping people find a voice in themselves they never knew existed. Their open-arms approach to lyrics expands to their music, helping shape metalcore in its infancy to be the genre it is now, fusing metal and hardcore together.
We took a look at the band's discography of original music and ranked it all from weakest to strongest. In the end, Hatebreed are all about finding strength in yourself, being determined not to let anybody else stand in your way.
See how we ranked Hatebreed's albums in the gallery above.
Hatebreed's Jamey Jasta on Politics, 2016 Election + Smashing Racism