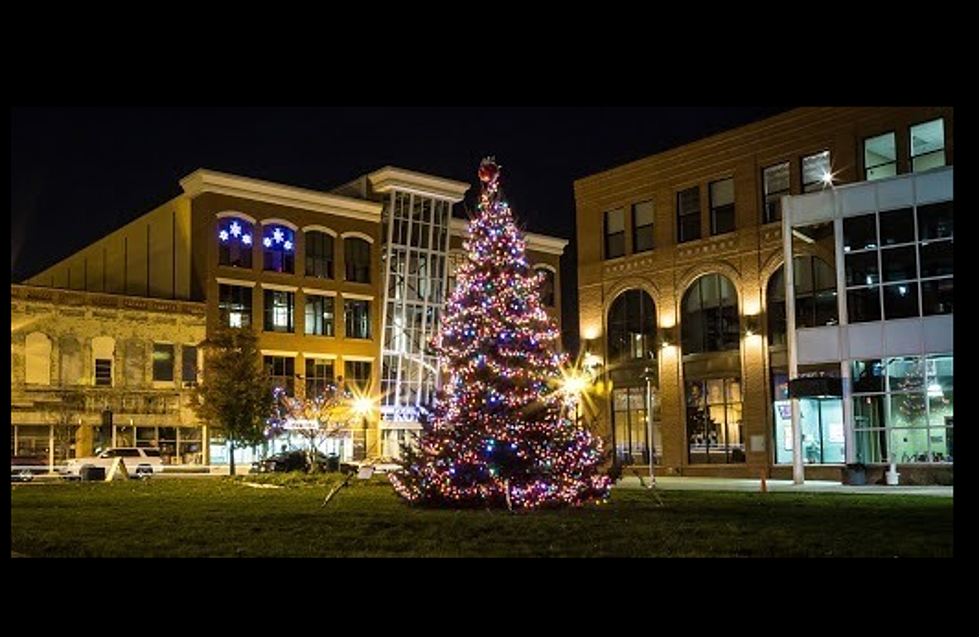 Holiday Happening – TREEmendous Tree Lighting Downtown Flint
Treemendous Tree Lighting via Facebook
I saw this meme yesterday that pretty much sets the tone for the holiday season,
Preach - I am here for it. If you want your tree up, put it up. If you don't want to decorate quite yet for the holiday, don't. Maybe you are not even putting up a Christmas tree, that is fine too. I never put up a tree. No, I am not anti-Christmas or Bah Humbug, I just don't need a Christmas tree to get into the Christmas spirit. I like OPT's - other people's trees.
One tree that is particularly dazzling every year is the giant Christmas tree in downtown Flint. This tree is so spectacular, it has its own tree lighting ceremony. It's a TREEmendous evening, full of fun and holiday cheer.
The Treemendous Tree Lighting happens on Thursday, December 2nd from 5:00 PM to 7:00 PM. This event has something for the entire family,
Pictures with Santa Claus
Reindeer
Carriage Rides
Hot Drinks (I am guessing that hot drinks is code for hot cocoa)
Prizes
Keep in mind there are a lot of great spots downtown Flint or near downtown to have dinner prior to the TREEmendous Tree Lighting event. Here are few suggestions
I will be putting together a list of holiday events in Genesee County and Lapeer County. If you know of an event or are perhaps hosting one, please pass on the information to me and I will include it in my Holiday Happenings article.
Here's to a fun, safe, and healthy holiday season - tree or no tree.
UP NEXT: 9 Great Selfie Spots In Downtown Flint
Michigan's Most Dazzling Christmas Light Show
UP NEXT: How To Annoy Your Family Over The Holidays