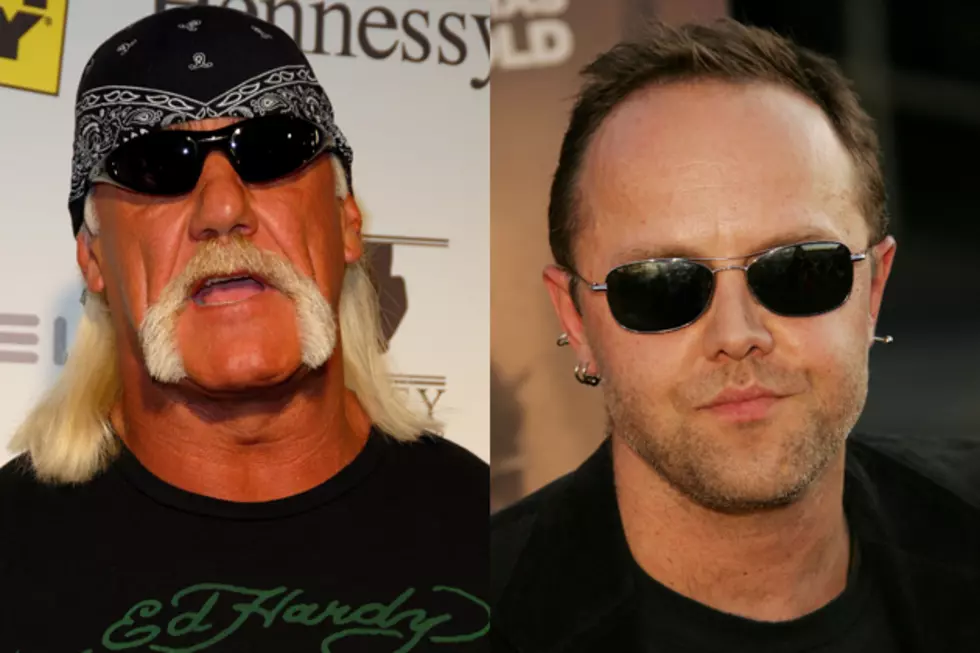 Hulk Hogan Claims To Have Almost Been Metallica's Bassist
Thunderlips on 'Ride the Lightning?' It's not everyday you get to make a Metallica and 'Rocky 3' reference at the same time but Hulk Hogan's latest unbelievable claim has allowed just that. The wrestler recently said that Lars Ulrich asked him to play bass in an early version of Metallica -- we're calling shenanigans though.
In a recent interview with British publication The Sun, Hulk Hogan talked about an opportunity he passed on that may have changed the worlds of professional wrestling and heavy metal as we know them today:
"I used to be a session musician before I was a wrestler. I played bass guitar. I was big pals with Lars Ulrich and he asked me if I wanted to play bass with Metallica in their early days but it didn't work out."
Can you imagine Metallica with Hogan in place of Cliff Burton? We can and it's not pretty -- 'Seek and Destroy, Brother' -- no thanks. Oddly enough, the wrestling icon gave a conflicting statement on the very same topic speaking with The Chicago Tribune in 2009:
"When Metallica was looking for a bass player, I called and never heard a word back from them … I would have quit wrestling in a heartbeat to be a bass player for Metallica."
While it's possible that both scenarios could've happened separately, until we hear it from Lars himself -- we'll assume that Hulk Hogan just got confused in his latest interview.