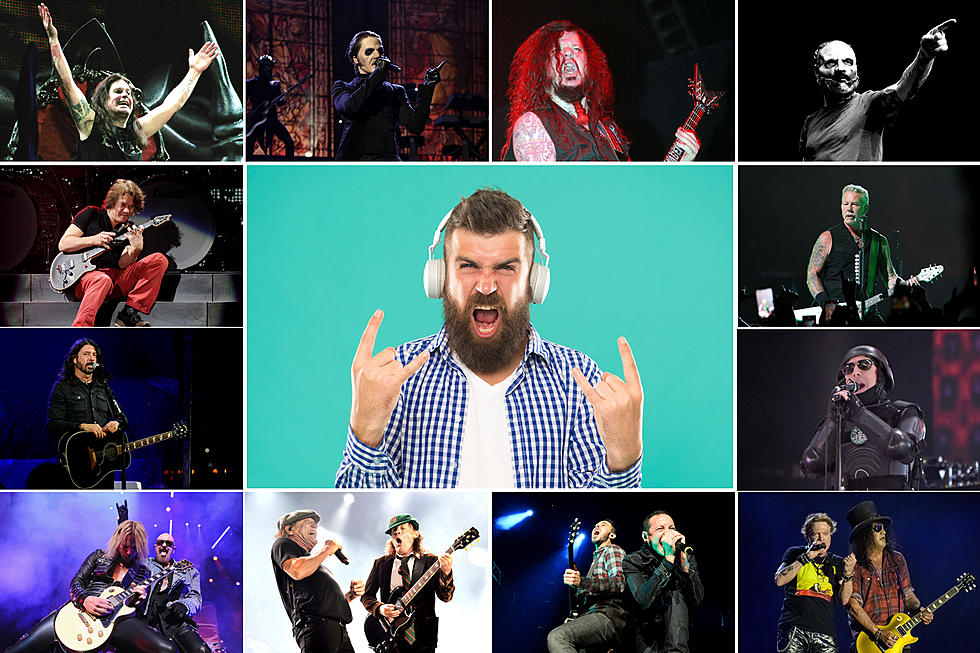 The Most Streamed Deep Cuts of 90 Rock + Metal Acts on Spotify
George De Sota / Theo Wargo (2) / Scott Gries/ Kevin Winter (3) / Eugene Gologursky / Getty Images / Monica Schipper / Steven Ferdman / Ethan Miller / Leon Neal, Getty Images
Sure, everyone knows the hits! But in this day of streaming where full albums seem to be less impactful, what happens to those non-singles? Well, it turns out that plenty of you are still listening, even when the band doesn't put a significant push behind the song. In this feature, we look at 90 of the top rock and metal acts and see which of their deep cuts was the most streamed on Spotify.
We should clarify right off the bat that "deep cuts" in this instance refers to non-singles. These are songs that were never released commercially as a single or used by a group or artist as a promotional single. Plus, we've also disqualified any song that has charted for radio airplay even without the benefit of officially being issued as a single.
READ MORE: Rock + Metal Artists With the Most Top 10 Charting Albums
But that doesn't mean that you won't be totally unfamiliar with everything on this list. Where would Van Halen be without the importance guitar players placed on "Eruption"? And how many times have Metallica rocked "Seek and Destroy" to the delight of audiences? Yes, some of these deep cuts have become live fan favorites, well known to any self-respecting fan. But there are also plenty of songs that just simply never got their due by being buried below the radio singles as well.
So head below as we examine the deep cuts of 90 rock and metal acts through their Spotify stats.
Most Streamed Deep Cuts From 50 Rock Bands
Apparently you have been going beyond the singles on Spotify.
The Most Streamed Deep Cuts on Spotify by 40 Metal Bands
They weren't heavily promoted, but fans found it anyway.
91 Rock + Metal Acts With Two or More Top 40 Songs
These songs rocked, then rolled over into the mainstream.