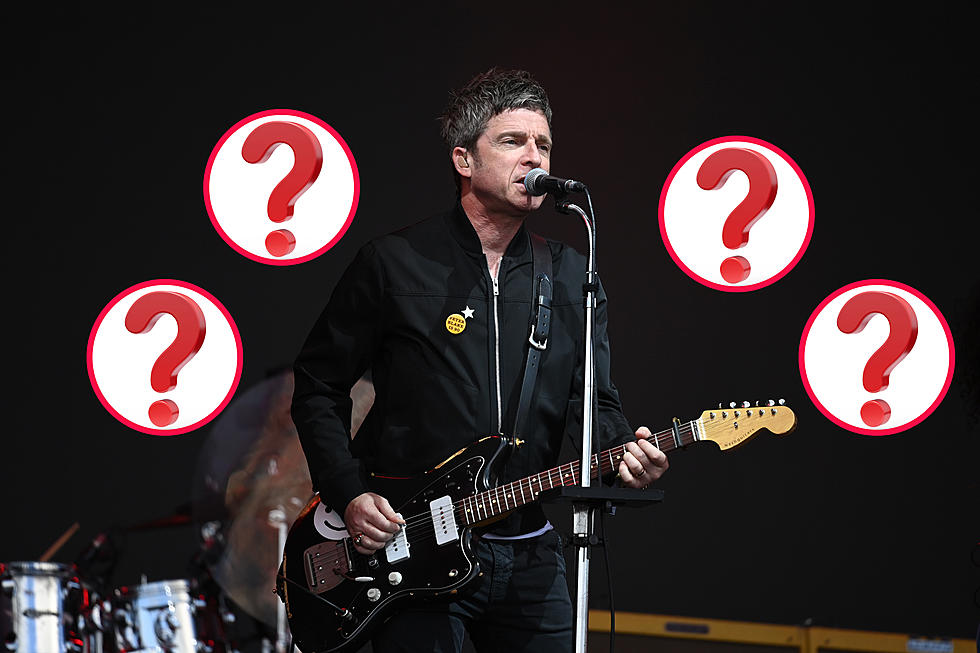 Noel Gallagher Would Need a Lot of Luck to Form His Dream Supergroup
Kate Green, Getty Images / Getty Images
The lure of a supergroup is always tempting and if things fell into place, Noel Gallagher's dream supergroup would be quite amazing to check out. The former Oasis musician and Noel Gallagher's High Flying Birds leader was recently posed the question about whether or not he'd ever join a supergroup, and then even went so far as to name who he'd like to join him onstage. If you've followed his career, the suggestion of both living Beatles may not be a surprise, but who else would he want to play with?
Gallagher mulled over the possibility with The Mirror, telling the U.K. paper, "I'd definitely join a supergroup. I don't know if I would start one. Who would I like to be in a supergroup with? I could be in a band with [Paul] Weller and I could be in a band with Johnny [Marr], easily. Playing the bass… Ringo and Macca would be fucking great."
He then elaborated, "Imagine being in a band with Ringo and Macca. Who's singing? Everyone. I'd fucking pay to be in it. Get me [promoter] Harvey ­Goldsmith."
Gallagher's love for The Beatles has been a through line during his run with Oasis, and he actually has some Beatle connections. The guitarist once teamed with Paul McCartney and the aforementioned Paul Weller for a cover of "Come Together" on the 1995 charity album HELP that raised money for War Child. Plus, he also performed at McCartney's daughter Stella's 50th birthday party.
As for Weller, the frontman for The Jam and The Style Council was also a longtime influence on Gallagher, who once told Lars Ulrich during an Apple Music chat, "Paul Weller he's in it for the only pure reasons. He's in it for the music, the gigs, the clothes, and he still wants to be guy. He's such an inspiring dude, when I'm in the studio with him either working on his stuff or my stuff, it's a lesson in free expression. He's been a constant in my life since 1979, and just a fucking dude."
Per Far Out Magazine, the respect goes both ways. "I don't really need to talk about what a great songwriter he is, because everyone knows that. But, for me, he's got better. I think his songs now have got a different sort of depth to them; lyrically as well. Especially the new one. I really like the words on it. He's got his own thing together," said Weller of Gallagher.
Former Smiths guitarist Johnny Marr is also a longtime friend, with Gallagher recently pulling in the guitarist for a guest turn on his Council Skies album. Marr also made a cameo with Gallagher's former band Oasis playing on the Heathen Chemistry album, and he's appeared on two previous Noel Gallagher's High Flying Birds songs - "Ballad of the Mighty I" and "If Love Is the Law."
"He's the G.O.A.T.! He elevates my songs. Sometimes it's really subtle and sometimes it's really great. I'm so privileged to have his phone number. I say, 'If you keep picking up the phone then I'm going to keep phoning you' – but he's into it," Gallagher told NME of Marr earlier this year.
While that collective sounds absolutely amazing and Gallagher does have the contacts and connections to start the discussion, scheduling and the desire of the other members to do it might trip things up. but it's great to dream, right?
READ MORE: 10 Greatest Rock + Metal Supergroups
For the time being, the occasional collaboration with each of the individuals involved has appeased Gallagher, who has settled in quite well with his solo band Noel Gallagher's High Flying Birds. Their Council Skies album is out now and the group will kick off their next leg of touring on Aug. 19 in the U.K.
10 Fascinating Supergroups That Almost Actually Happened