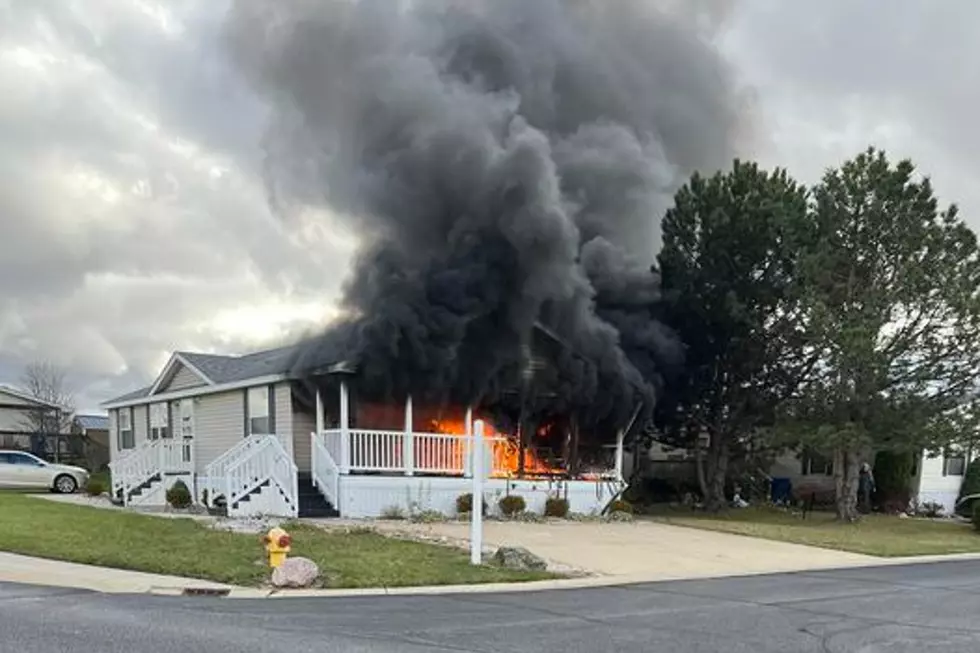 Fire Destroys Swartz Creek School Employee's Home
Sally Renee McBride
A Swartz Creek family lost everything as their home was completely destroyed by fire on Sunday morning (11/13) in Swartz Creek Estates.
SEE ALSO:  These Are the Ten Most Dangerous Intersections in Genesee County
Krissy Small is a single mother and works as the GSRP (Great Start Readiness Program) Coordinator for Swartz Creek Community School at the Little Dragons Learning Center on Morrish Rd.
Neither Krissy nor her son was injured in the blaze, though they did reportedly have pet birds that it is safe to assume did not survive the incident, but that has not been confirmed.
Swartz Creek Family Loses Everything in Fire
Amanda Bendall is Krissy's coworker and has organized a GoFundMe for Krissy and her son. She praises her coworker for holding two jobs and giving everything she can to help the kids who are enrolled in the district's pre-school program.
"Krissy has always been a giver and she is a warm, compassionate, and a loving person. She works with children every day and the amount of love and kindness she shows to these families and kiddos is astonishing!"
Details of the GoFundMe can be seen here. At the time of this publication, more than $1,200 has been donated to help Small and her son.
Although donations of household goods and clothing have not been ruled out, Bendall says her friend currently has nowhere to store these donations. We'll share details about any further efforts to collect donations on this page as they become available.
Our thoughts are with Krissy and her son as they begin the task of recovering from their loss. Our thanks to Sally Renee McBride who shared the photo with us via Facebook, as she witnessed this event firsthand. The Swartz Creek community Facebook group rallied around her after hearing of this unfortunate event. Many know her in the area as she is an educator who has touched countless lives. We hope that she and her son will rebound from this unfortunate event very soon.
Inside the $3M Most Expensive Home for Sale in Genesee County
Lakeside luxury awaits in Linden! This incredible home on Silver Lake is currently the most expensive home for sale in Genesee County. Listed for a whopping $3M, the almost 5000 square foot home has 6 bedrooms and 6.5 bathrooms with tons of room for entertaining inside and out. With 100 feet of shoreline and a heated pool, you'll be sure to be the hot spot for friends and family to hang out. Take a look inside!
Michigan Home Goes from Eyesore to Stunning, All From Repurposed Materials
This home in Detroit's North-End neighborhood was about to be leveled. But thanks to a little creativity and a lot of recycled material, it has been given a second chance.
Inside Historic $1.2 Million Detroit Castle
The 'royal' home, on the market for $1.2 million, is surrounded by history in the Indian Village area. Designed by renowned
architect Louis Kamper
and built in 1906. There are 7 bedrooms with 4 full and 3 half baths located in the main house which is just over 7000 square feet. The carriage house with over 1,800 square feet of living space houses an additional 3 bedrooms.
Take a look inside this architectural stunner, known as the Austin Morey house, that will have you feeling just like a Lord or Lady living like royalty.
The 100 Best Places to Live in the Midwest