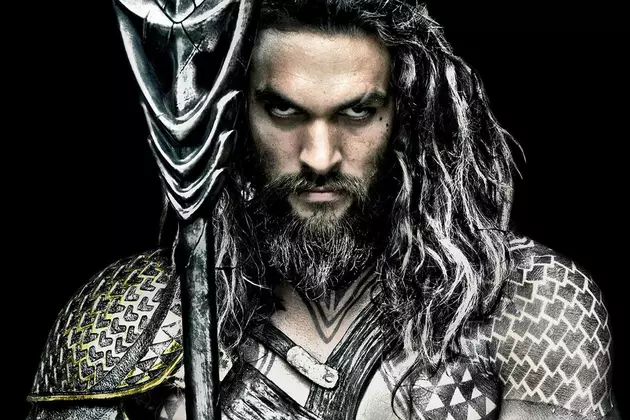 See New 'Justice League' Aquaman Footage Straight From Zack Snyder's Editing Bay
Warner Bros.
Zack Snyder made a lot of enemies with Batman v Superman: Dawn of Justice, but critical dressing-down and scattered fan backlash won't stop him. To quote esteemed post-structural thinker Missy 'Misdemeanor' Elliott: To those of you who hated, you only made Zack Snyder more creative. The director has redoubled his efforts as he continues work on the post-production process for the Justice League movie due November 17. They wrapped shooting back in October, so all that's left is the time-consuming and often tedious process of digitally piecing the film together in the editing suite. But ever the barker for his corner of the DC Universe, Snyder has offered his many supporters a glimpse into the in-progress cut that he's toying with at present.
Snyder posted a brief snippet of Justice League footage to the app Vero last night, showing the physics of how star Jason Momoa will swim as Aquaman. He also posted it to Twitter as well:
Yeah, it's six seconds of footage. But what a six seconds they are! Look at how Momoa glides through the water in a perfect arc, a nice reassurance that the well-paid VFX team has mastered the art of recreating underwater physics. The design of Aquaman's undersea hangout in this scene looks rather appealing as well, with muted warm light filtered by the rock formations and plant life on the ocean bed. There's not a lot to be gotten from this clip alone, but it could herald a merciful departure from Snyder's usual bleak aesthetic.
With eight months left on the clock, Snyder's bound to cobble together a proper trailer sooner or later. And if you thought you were hyped up by the six context-free seconds of swimming, imagine when the characters actually start speaking!