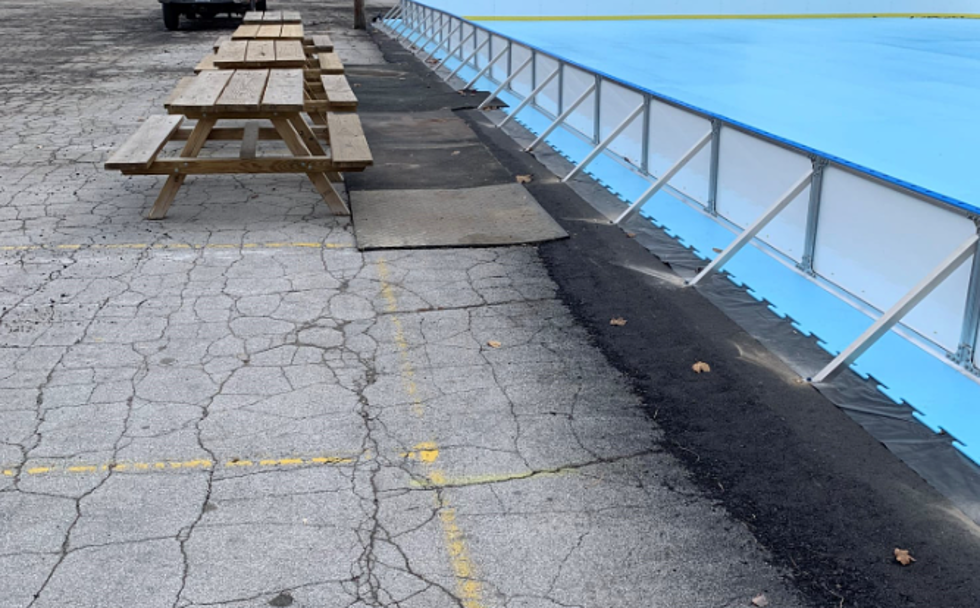 Grab Your Skates – The Lapeer Ice Rink Is Now Open
Lapeer News & Discussion Facebook
If you do not have any plans this weekend - you do now. The City of Lapeer Ice Rink opens today, December 3rd. You can start skating on the new rink beginning at 4:00 PM.
If you are not familiar, the new ice rink is located in downtown Lapeer in the large parking lot behind Choice One Bank (right along the river where the Lapeer Farmers Market and Lapeer Food Truck Rally take place).
The grand opening of the ice rink could not come at a better time, tonight is also  Wineterfest in downtown Lapeer. This annual event kicks off today at 3:00 PM with a treat walk and ends this evening with a holiday parade, visits with Santa Claus, and more. Here is the complete Winterfest itinerary,
I know a lot of you have questions about the new ice rink, and I have answers. The most asked question is in regards to skate rentals. There will not be ice skate rental available. You do need to bring your own skates. Heads up, you will not be allowed on the ice in shoes or boots. All skaters must be wearing ice skates. You can see the complete list of ice rink rules below.
If you are new to ice skating, I Googled a few tips for you
Dress for success (wear comfortable clothing)
Make sure your skates are the right size
Secure your skates correctly
Follow the rules of the rink
Don't look down when skating
Don't lean backward
Bend your knees for balance
Don't be afraid to fall
It has been years since I have been ice skating, but I am ready to lace up and hit the new rink. One of the coolest features of the new ice rink is that the ice is synthetic, so it can be used in all weather elements. Does that mean we will be ice skating this summer during Lapeer Days? Now that is cool.
TOP 10: The best holiday TV specials of all time, ranked
TIPS: Here's how you can prepare for power outages
LOOK: 15 Unconventional Christmas Albums From the Past 50 Years