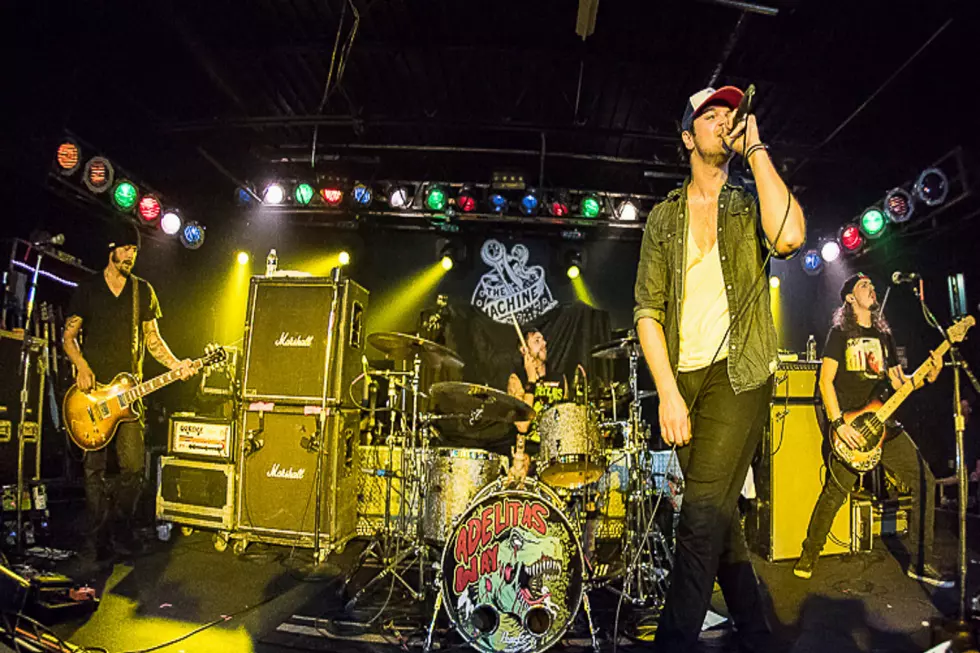 Meet Adelita's Way and Win Tickets to Their Sold Out Show At The Machine Shop [VIDEO]
Photo Credit: Minty Pics
This Saturday (4/7) we welcome Adelita's Way back to the Machine Shop stage. This is a sold-out show - but you can still win your way in. 
I have your hook-up all this week with the 4:20 Hit of the Day. When you hear that tune, caller 20 is what you need to be at (810) 239-1015. Not only will you win tickets, you also win the opportunity to meet Adelita's Way prior to the show. How cool is that? The 4:20 Hit of the Day is presented by Two Steps Higher. This is going to be an awesome show, Sons of Texas and Taking Dawn will also be performing. I hope you win!
Check out AW's latest song 'Notorious' and video below.